CHMP issues positive opinion for idarucizumab, the reversal agent for dabigatran
Posted: 25 September 2015 |
Idarucizumab is intended for use in patients treated with dabigatran who require immediate anticoagulant reversal prior to urgent procedures or in case of uncontrolled bleeding…
The CHMP has issued a positive opinion recommending European approval of Boehringer Ingelheim's idarucizumab (Praxbind).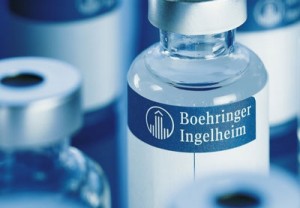 Idarucizumab is intended for use in patients treated with dabigatran (Pradaxa) who require immediate anticoagulant reversal prior to emergency surgery or urgent procedures or in case of life threatening or uncontrolled bleeding.
"The CHMP positive opinion in favour of idarucizumab approval is an important recommendation in the field of anticoagulation care," said Professor Fausto J. Pinto, University of Lisbon, Portugal, and President of the European Society of Cardiology. "The introduction of non-vitamin K antagonist oral anticoagulants, or NOACs, already marked a significant advancement in anticoagulation care. The approval of specific reversal agents to stop their anticoagulant effect immediately when needed will be the next advancement."
Approval of idarucizumab would be the 'icing on the cake'
 "This will be the icing on the cake for treating our stroke patients with anticoagulants like dabigatran: in an emergency we will be able to switch off their treatment almost instantly, and safely. This will make treatment choices much easier for both doctor and patient," stated Professor Kennedy R. Lees, University of Glasgow, UK, and President of the European Stroke Organisation.
The CHMP positive opinion was based on data from healthy volunteers, as well as results from an interim analysis of the RE-VERSE AD trial. In the studies, the reversal effects of idarucizumab were evident immediately, within minutes after administration of 5 grams of idarucizumab. Reversal was complete and sustained in the large majority of cases. No serious adverse events considered causally related to idarucizumab were identified. Additionally, no pro-coagulant effect was observed after the administration of idarucizumab.
Welcoming the news Professor Klaus Dugi, Medical Director, Boehringer Ingelheim, UK and Ireland said, "Our scientists have worked intensively on idarucizumab for years, so we are now very excited about this recommendation for European approval.
"I am convinced that the availability of idarucizumab will give physicians and patients in the UK and Ireland added assurance in choosing dabigatran as the first ever NOAC with a specific reversal agent."
Idarucizumab is currently being reviewed for approval by regulatory authorities worldwide. Boehringer Ingelheim plans to submit idarucizumab in all countries where dabigatran is licensed.