Secukinumab demonstrates efficacy in psoriatic arthritis
Secukinumab is the first interleukin-17A inhibitor to demonstrate efficacy in a Phase III study in patients with active psoriatic arthritis…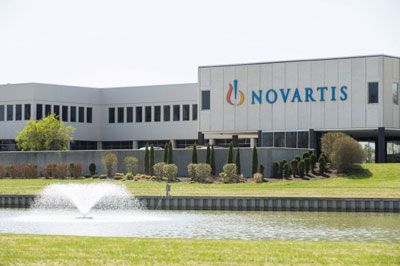 Novartis has announced results from the pivotal Phase III FUTURE 1 study for secukinumab in psoriatic arthritis (PsA).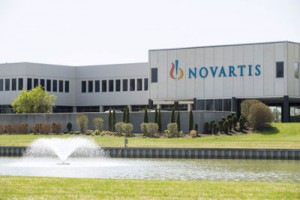 Secukinumab is the first interleukin-17A (IL-17A) inhibitor to demonstrate efficacy in a Phase III study in patients with active PsA, a painful, debilitating condition causing inflammation of joints and skin. PsA is part of a family of long-term diseases impacting joints, known as spondylorarthritis.
In this study, secukinumab met the primary endpoint with a 20% reduction in the American College of Rheumatology response criteria (ACR 20) at Week 24 showing rapid and significant clinical improvements versus placebo. In addition, secukinumab met all secondary endpoints, including improvements in skin and joint diseases and joint structural damage progression.
Results showed that half of patients in both secukinumab-treated dose groups  achieved ACR 20 response compared with only 17.3% of placebo patients. Clinically significant improvements with secukinumab were observed as early as Week 1 and sustained throughout 52 weeks of treatment.
"Secukinumab is the first IL-17A inhibitor with detailed positive results for the treatment of PsA, further validating the importance of the role IL-17A plays in spondyloarthritis," said Vasant Narasimhan, Global Head of Development, Novartis Pharmaceuticals. "Novartis looks forward to advancing this important therapy to address the unmet need for patients living with PsA."
Clinical benefits of secukinumab observed regardless of prior exposure to anti-TNF medicines
PsA is associated with joint pain and stiffness, skin and nail psoriasis, swollen toes and fingers, persistent painful tendonitis and irreversible joint damage. These all lead to significant disability, poor quality of life and reduced life expectancy. Importantly, in FUTURE 1, clinical benefits with secukinumab were observed regardless of prior exposure to anti-tumour-necrosis-factor (anti-TNF) medicines, the current standard of care. Many patients do not respond to, or tolerate these therapies and approximately 45% of people are dissatisfied with current treatments.
Secukinumab was also well tolerated in the study, with a safety profile that was consistent with that observed in the large psoriasis clinical trial programme involving nearly 4,000 patients. The most common adverse events (AEs) were the common cold, headache and upper respiratory tract infections.
Global regulatory submissions have been filed for secukinumab in PsA and AS.