Genzyme opts into Alnylam's ALN-AT3 haemophilia programme
Genzyme has elected to opt into the programme for development and potential future commercialisation of ALN-AT3 in territories outside of North America and Western Europe…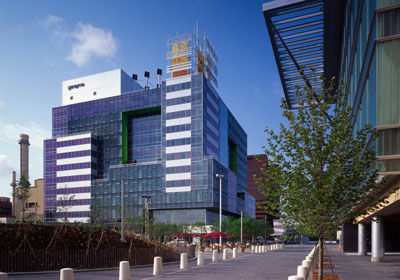 Genzyme has elected to opt into Alnylam's investigational ALN-AT3 haemophilia programme for development and potential future commercialisation in territories outside of North America and Western Europe.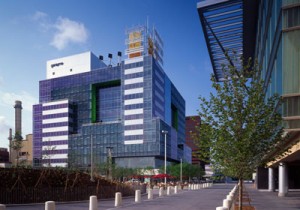 This marks the first product from Alnylam's Genetic Medicines pipeline to which Genzyme has opted in since the formation of the companies' global alliance in January 2014. Genzyme's opt-in decision was based on encouraging clinical data from the Phase 1 trial of ALN-AT3.
"Our collaboration with Genzyme is a key part of our strategy to advance RNAi therapeutics to global markets. Genzyme's proven track record in developing and commercializing therapies for rare diseases makes them an ideal partner to advance an innovative medicine for the treatment of haemophilia. Accordingly, we are very pleased that they have elected to opt into the ALN-AT3 programme, the first product opt-in since formation of our landmark alliance," said John Maraganore, Ph.D., Chief Executive Officer of Alnylam. "We believe that ALN-AT3 holds tremendous promise as a new investigational medicine for the management of haemostasis in haemophilia and rare bleeding disorders. We look forward to working with Genzyme to advance ALN-AT3 as a potential new treatment option for people with haemophilia around the world."
"ALN-AT3 represents a unique and promising new approach for the potential treatment of haemophilia," said David P. Meeker, M.D., President and CEO of Genzyme.
Genzyme is expected to pay 20% of the global development costs for ALN-AT3
In January 2014, Alnylam and Genzyme formed an alliance to accelerate and expand the development and commercialisation of RNAi therapeutics across the world. Alnylam retains product rights in North America and Western Europe, while Genzyme obtained the right to access certain programmes in Alnylam's current and future Genetic Medicines pipeline in the rest of the world (ROW) through the end of 2019, together with certain broader co-development/co-commercialisation rights and global rights for certain products.
ALN-AT3 is the third Alnylam product for which Genzyme has exercised its opt-in right, the first two occurring at the close of the deal in early 2014 for patisiran and revusiran, investigational RNAi therapeutics for the treatment of transthyretin-mediated amyloidosis.
Per the 2014 agreement, Alnylam will receive R&D funding for programmes where Genzyme has elected to opt in for development and commercialisation. For "regional" programmes where Genzyme will develop and commercialise in their ROW territory, such as patisiran and ALN-AT3 as currently structured, Genzyme pays 20% of global development costs. In the case of ALN-AT3, such cost sharing is expected to begin in January 2016.
Related organisations
Related diseases & conditions