Allergan completes $2.1 billion acquisition of Kythera
The acquisition of Kythera adds Kybella, an injection for improvement in the appearance of moderate to severe submental fullness, to Allergan's portfolio…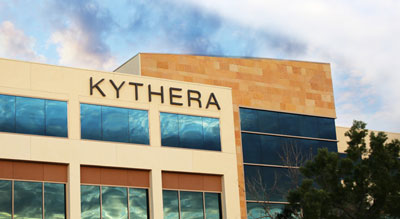 Allergan has successfully completed the acquisition of Kythera Biopharmaceuticals in an all-cash transaction valued at approximately $2.1 billion.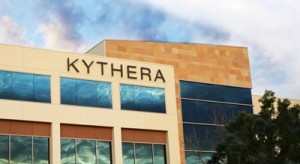 The acquisition of Kythera adds Kybella (deoxycholic acid) injection to Allergan's portfolio. Kybella is the first FDA approved non-surgical injection for improvement in the appearance of moderate to severe submental fullness, commonly referred to as double-chin, in adults. Kybella is administered by a trained physician who injects the product under a patient's chin to destroy fat cells, improving the appearance of the patient's chin area.
"The completion of the Kythera acquisition is an important moment for Allergan and our world-class aesthetics business, adding highly differentiated products and development programs that enhance our product offering to global customers and their patients," saidBrent Saunders, CEO and President of Allergan. "Kybella is a game-changing product in facial aesthetics, and builds on our leadership in the facial aesthetics market. We now can provide a broader range of market-leading aesthetics products to our customers, with Kybella joining Botox Cosmetic, Juvederm XC, Juvederm Voluma XC and Latisse. Kybella, a product I have been treated with myself, is also a key entry point for expanding the use of our aesthetics products in men, a growing market opportunity in both the U.S. and around the world."
Kythera recently approved in Canada
Kythera recently received marketing authorisation from Health Canada for Kybella (marketed as Belkyra in Canada). Kythera also recently announced the submission of a Marketing Authorisation Application in the EU, seeking approval for ATX-101 (deoxycholic acid) injection as a treatment for the reduction of submental fat when the presence of submental fat has a psychological impact for the patient. Additionally, Allergan will pursue the relevant clinical trial requirements and the regulatory pathways to license and commercialise this treatment in other countries.
Today, FDA also approved Allergan's Juverderm Ultra XC for injection into the lips and perioral area for lip augmentation in adults over the age of 21. Juverderm Ultra XC adds fullness to the lips and is the only dermal filler that has proven results lasting up to one year for lip augmentation.