FDA approves Keytruda for patients with metastatic NSCLC
Keytruda is now the first and only anti-PD-1 ((programmed death receptor-1) therapy approved for both squamous and non-squamous metastatic NSCLC…
The US Food and Drug Administration (FDA) has approved Merck's Keytruda (pembrolizumab) monotherapy for the treatment of patients with metastatic non-small cell lung cancer (NSCLC).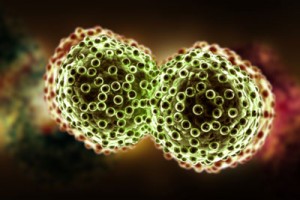 The approval is for those patients whose tumours express PD-L1 and who have disease progression on or after platinum-containing chemotherapy.
Keytruda is the first and only anti-PD-1 ((programmed death receptor-1) therapy approved for both squamous and non-squamous metastatic NSCLC. Keytruda works by targeting PD-1/PD-L1. By blocking this pathway, Keytruda may help the body's immune system fight the cancer cells. In KEYNOTE-001, the clinical study supporting this approval, Keytruda demonstrated an overall response rate of 41% in patients with a PD-L1 expression tumour proportion score (TPS) of 50% or more; all responses were partial responses. Eighty-four percent of those who responded had ongoing responses, including 11 patients with ongoing responses of six months or longer.
In 2014, Keytruda was approved to treat patients with advanced melanoma following treatment with ipilimumab, a type of immunotherapy. Another drug, Opdivo (nivolumab), manufactured by Bristol-Meyers Squibb, also targets the PD-1/PD-L1 pathway and was approved to treat squamous non-small cell lung cancer (a certain kind of NSCLC) in 2015.
First companion diagnostic to determine PD-L1 expression also approved
 In addition to approving Keytruda for NSCLC, FDA approved the first companion diagnostic that will enable physicians to determine the level of PD-L1 expression in a patient's tumour.
Commenting on the approval of Keytruda and the companion diagnostic, Dr Naiyer Rizvi, director of thoracic oncology and director of immunotherapeutics, New York Presbyterian Hospital, Columbia University Medical Centre, and a principal investigator for the Keytruda lung cancer clinical programme, said, "This important news means that we now have a new immunotherapy option to help patients with squamous and non-squamous metastatic non-small cell lung cancer with disease progression on or after platinum-containing chemotherapy and whose tumours express PD-L1. The durability of response with immune checkpoint inhibitors is exciting and has given new options for our patients. And, with the approval of the first PD-L1 companion diagnostic, we can identify patients who are more likely to experience benefit from Keytruda."
"We are pleased that today's approval of Keytruda provides physicians and patients with a new anti-PD-1 immunotherapy option to help fight this deadly disease," said Andrea Ferris, president and chairman, LUNGevity Foundation. "It is an exciting time as more treatment options are becoming available that help to combat cancer by harnessing the power of the body's own immune system."
Related organisations
Related diseases & conditions