New data shows sustained efficacy of Tecfidera in RRMS
Biogen is to present the data at the 31st Congress of the European Committee for Treatment and Research in Multiple Sclerosis (ECTRIMS)…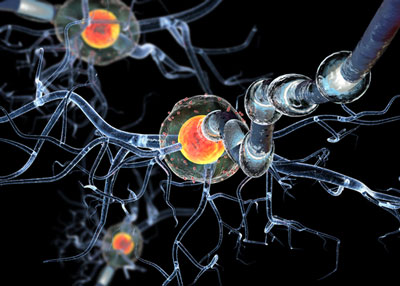 Biogen is to present data to reinforce the proven efficacy and safety profile of Tecfidera a broad range of people with relapsing-remitting multiple sclerosis (RRMS) at the 31st Congress of the European Committee for Treatment and Research in Multiple Sclerosis (ECTRIMS). 
An analysis of the Phase 3 DEFINE and CONFIRM studies show that Tecfidera significantly reduced multiple sclerosis (MS) relapses and delayed disability progression in patients who are newly diagnosed and those early in their disease course.
New data at ECTRIMS also include a post-hoc analysis from the CONFIRM study in which Tecfidera significantly reduced key inflammatory disease outcomes compared to glatiramer acetate (GA).
Updated six-year data from an integrated post-hoc analysis of the Phase 3 DEFINE, CONFIRM and ENDORSE studies show long-term treatment with Tecfidera resulted in strong and sustained effects on relapses and disability progression in newly-diagnosed patients
Tecfidera is the most-prescribed oral MS medication globally
"Data continue to demonstrate that Tecfidera reduces disability and relapse activity early in the disease course – meaning that it can help slow the progression of this debilitating disease, which is particularly important in newly-diagnosed or early disease course patients," said Gilmore O'Neill, M.D., vice president of Multiple Sclerosis Research and Development at Biogen. "With more than six years of clinical data supporting its strong, sustained efficacy and well-established safety profile, Tecfidera has been used by more than 170,000 patients worldwide, making it the most-prescribed oral MS medication globally."
"The benefits of taking a strong, efficacious therapy early in the disease course have been shown to improve a patient's long-term prognosis when treatment is initiated before MS has advanced and caused irreparable damage," said Ralf Gold, M.D., professor and chair of the Department of Neurology, St. Josef-Hospital/Ruhr-University Bochum. "The data at ECTRIMS demonstrate that patients initiating treatment with Tecfidera early in their disease experienced significant reductions in relapse rates and disability progression over time compared to those taking placebo."
Related organisations
Related diseases & conditions