SMC accepts six new medicines for use by NHS Scotland
Posted: 12 October 2015 |
The medicines accepted by the SMC include Herceptin for stomach cancer, radium 223 (Xofigo) and abiraterone (Zytiga) for prostate cancer, and nintedanib (Ofev) for idiopathic pulmonary fibrosis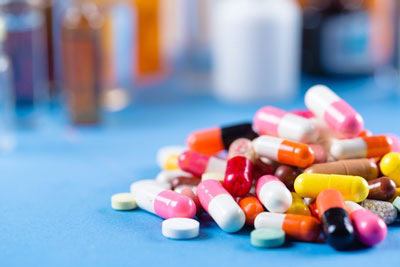 The Scottish Medicines Consortium (SMC) has accepted six new medicines for routine use by NHS Scotland.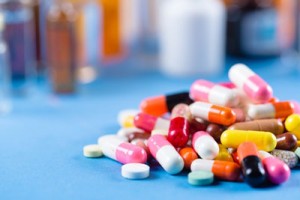 Four of these medicines, Herceptin (trastuzumab) for stomach cancer, Xofigo (radium 223) and Zytiga (abiraterone) for prostate cancer, and Ofev (nintedanib) for idiopathic pulmonary fibrosis were accepted after consideration under the SMC's PACE (Patient and Clinician Engagement) process, which aims to improve patient access to new medicines for the treatment of end of life and very rare conditions. 
The SMC also accepted Ikervis (ciclosporin eye drops) for severe keratitis and Xultophy (insulin degludec / liraglutide) for diabetes.
The SMC was unable to recommend Afinitor (everolimus) for breast cancer, which was also considered under the PACE process.
Herceptin approval "much anticipated" for patients and clinicians in Scotland
Herceptin is used to treat some types of gastric cancer. During the PACE meeting participants highlighted that there are currently no other treatment options for patients and that Herceptin can improve overall survival and progression-free survival and is well tolerated. Herceptin was also considered under SMC's decision making process for medicines to treat extremely rare (ultra orphan) conditions.
Commenting on the approval of Herceptin, Professor Russell Petty, Professor of Medical Oncology at the University of Dundee and Consultant Medial Oncologist at NHS Tayside, said, "This approval has been much anticipated for patients and clinicians in Scotland. The Herceptin combination has been shown to extend survival and control cancer for significantly longer than the current standard of care – showing a magnitude of benefit never seen before, it is a genuine breakthrough in the treatment of gastric cancer."
Xofigo and Zytiga accepted for the treatment of men with prostate cancer in Scotland
Xofigo (radium 223) is used to treat men with prostate cancer which has spread to the bones. Patient groups and clinicians who participated in the PACE meeting spoke of the significant improvement in overall survival radium 223 can offer patients, highlighting that it can reduce the risk of spinal cord compression and fractures. 
A second prostate cancer medicine, Zytiga (abiraterone)was also accepted following consideration by an Independent Review Panel (IRP) convened by SMC. This submission related to its use at an early stage in the treatment pathway for prostate cancer. SMC has previously accepted abiraterone for restricted use in patients who have already had chemotherapy. 
Commenting on the approval of Zytiga, Professor Paul Workman, Chief Executive of The Institute of Cancer Research, London, said, "It is fantastic that the Scottish Medicines Consortium has reversed its earlier judgement and decided to make abiraterone available earlier in the course of treatment. This is a drug that is proven to extend life and improve quality of life, so it is great that Scottish men will now be getting the drug earlier, and that some who had been denied it altogether will now be able to receive it."
However, while today's news is very positive for patients  with prostate cancer in Scotland, Professor Workman commented on the lack of availability of abiraterone to most patients in England and Wales at the moment, "What's excellent news for Scotland will only reinforce the frustration for patients in England and Wales, who continue to be denied abiraterone until they have first gone through chemotherapy. We want to see NICE follow the lead of Scotland so that this highly innovative drug – which was discovered here at the ICR – can be made available for all men with prostate cancer in every part of the UK."
SMC unable to recommend Afinitor
Regarding Afinitor (everolimus), the SMC said it was unable to recommend the drug due to uncertainties surrounding the overall clinical benefit the medicine would provide for patients at the end of their lives. During the PACE meeting patients highlighted that Afinitor has the ability to delay chemotherapy. However, the uncertainties around clinical benefits meant that the Committee was concerned everolimus may not be an effective use of NHS resources.
Novartis, manufacturer of Afinitor, has said that it is disappointed and surprised by the SMC's decision, but hopes that through resubmission and continued constructive communication, a positive outcome can be reached as soon as possible to ensure Afinitor is available to Scottish patients.
Professor David Cameron, Professor of Oncology at Edinburgh University, commented, "Sadly, many women with advanced breast cancer find that their disease eventually becomes resistant to endocrine therapy, often leading to treatment with chemotherapy. I am pleased that discussions are ongoing with the potential that Scottish patients will be granted access to everolimus, which can help overcome this resistance."