Bristol-Myers Squibb to develop Five Prime's CSF1R antibody programme
Posted: 15 October 2015 |
As well as an upfront payment of $350 million, Five Prime will be eligible to receive up to $1.05 billion in development and regulatory milestone payments…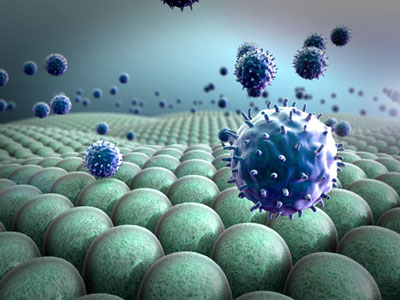 Bristol-Myers Squibb and Five Prime have entered into an exclusive worldwide license and collaboration agreement for the development and commercialisation of Five Prime's colony stimulating factor 1 receptor (CSF1R) antibody programme, including FPA008 which is in Phase 1 development for immunology and oncology indications.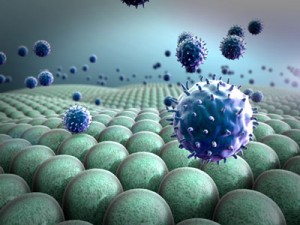 This agreement replaces the companies' existing clinical collaboration agreement to evaluate the safety, tolerability and preliminary efficacy of combining Opdivo(nivolumab) with FPA008 in six tumour types.
"By blocking a key mediator of immunosuppression in the tumour microenvironment, CSF1R inhibition with FPA008 represents a potentially important complementary immuno-oncology mechanism of action to the T-cell directed antibodies and co-stimulatory molecules in our pipeline," said Francis Cuss, MB BChir, FRCP, executive vice president and chief scientific officer of Bristol-Myers Squibb. "This agreement, which builds upon our existing relationship with Five Prime in immuno-oncology, is another important example of our commitment to expanding our presence in this space and to researching novel combination regimens."
CSFR1 inhibition has potential to suppress the activity of tumour associated macrophages
"We believe this transformational collaboration with Bristol-Myers Squibb for our CSF1R antibody programme represents the best of both worlds in terms of maximising the potential of FPA008," said Lewis T. "Rusty" Williams, M.D., Ph.D., president and chief executive officer of Five Prime Therapeutics. "Bristol-Myers Squibb has a rich pipeline of clinical candidates and approved products, a number of which may have therapeutic synergy when coupled with FPA008, given the potential of CSF1R inhibition to suppress the activity and survival of tumour associated macrophages. At the same time, Five Prime will continue to conduct trials in pigmented villonodular synovitis (PVNS) and immuno-oncology with FPA008, which is a product of our proprietary protein platform and our discovery of IL-34, one of the two ligands for CSF1R that FPA008 blocks."
Under the terms of the license and collaboration agreement, Bristol-Myers Squibb will make an upfront payment of $350 million to Five Prime. In addition to the upfront payment, Five Prime will be eligible to receive up to $1.05 billion in development and regulatory milestone payments per anti-CSF1R product for oncology indications (including combinations with Opdivo and any other agent), and up to $340 million in development and regulatory milestone payments per anti-CSF1R product for non-oncology indications, as well as double digit royalties, such royalties to be enhanced in the US in the event that Five Prime exercises its co-promotion option.