NICE issues positive guidance for Viekirax + Exviera in HCV
Posted: 19 October 2015 |
Viekirax and Exviera are the first treatments for chronic HCV to combine three direct-acting antiviral agents to target the infection at multiple steps in the viral lifecycle…
The National Institute for Health and Care Excellence (NICE) has published guidance confirming that AbbVie's all-oral, short course, interferon-free treatment Viekirax (ombitasvir/paritaprevir/ritonavir tablets) + Exviera (dasabuvir tablets) is recommended as a cost-effective treatment option for adults in England and Wales living with genotype 1 (GT1) chronic hepatitis C virus (HCV) infection.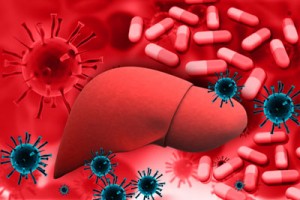 Viekirax is also recommended for all adults with genotype 4 chronic HCV infection.
More than 200,000 people in the UK are estimated to be chronically infected with hepatitis C. Of those chronically infected, only an estimated three percent receive treatment each year, despite the advent of treatments that can offer viral elimination.
Charles Gore, Chief Executive, The Hepatitis C Trust, commented on the news, "This is great news. People living with hepatitis C have been eagerly awaiting these new interferon-free treatments and it is now vital that NHS England ensures patients have access to them as quickly and widely as possible. These drugs are cost effective and allow patients to be cured in as little as 12 weeks, so there really is no excuse for delaying treatment and continuing to allow ever-increasing numbers of hepatitis C patients to progress to end-stage liver disease and liver cancer."
Viekirax and Exviera combine three direct-acting antiviral agents
Viekirax and Exviera are the first treatments for chronic hepatitis C to combine three direct-acting antiviral agents with distinct mechanisms of action to target HCV at multiple steps in the viral lifecycle. In a pooled analysis of Phase 3 clinical trials, Viekirax + Exviera, with or without ribavirin (RBV) (for 12 or 24 weeks) cleared the virus in 97% of GT1 patients, including 96% of those with compensated cirrhosis. Having all-oral, interferon-free treatment options, like Viekirax + Exviera, which provide patients with a high likelihood of achieving a cure (defined as having no HCV detectable in the blood 12 weeks post-treatment completion), helps to transform the lives of thousands of patients worldwide living with chronic HCV infection.
Dr Neil Pumford, UK Medical Director, AbbVie said: "We welcome the NICE decision as we believe that all-oral, interferon-free treatments, like Viekirax and Exviera, have an important role to play in helping people clear the hepatitis C virus and move on with their lives. We look forward to seeing the NHS England Operational Delivery Networks, which have been in existence since August 2015, implementing the NICE guidance swiftly and in full as soon as possible to benefit all eligible patients."
Related diseases & conditions