FDA approves Boehringer Ingelheim's Praxbind
Posted: 19 October 2015 |
Praxbind is indicated for patients treated with Pradaxa, when reversal of the anticoagulant effects of Pradaxa is needed for emergency surgery or in uncontrolled bleeding…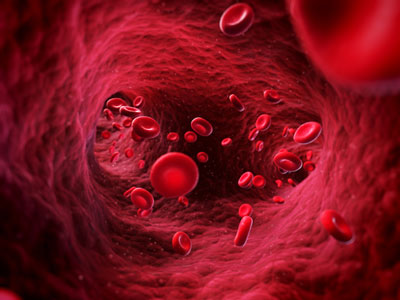 The US Food and Drug Administration (FDA) has granted approval of Boehringer Ingelheim's Praxbind (idarucizumab). 
Praxbind is indicated for patients treated with Pradaxa (dabigatran etexilate), when reversal of the anticoagulant effects of Pradaxa is needed for emergency surgery/urgent procedures or in life-threatening or uncontrolled bleeding.
"We are very pleased to offer Praxbind, the first specific reversal agent for a novel oral anticoagulant, now approved by the FDA," said Professor Jörg Kreuzer, Vice President Medicine, Therapeutic Area Cardiovascular, Boehringer Ingelheim. "With this approval, Boehringer Ingelheim is again leading the evolution of anticoagulation care, as we did with the introduction of Pradaxa. While we anticipate that Praxbind will be rarely used in clinical practice, the availability of a specific reversal agent has the potential to give physicians and patients added confidence in choosing Pradaxa."
Reversal effects of Praxbind evident within minutes of administration
In studies, the reversal effects of Praxbind were evident immediately, within minutes after administration of 5 grams of Praxbind. No procoagulant effect was observed after the administration of Praxbind.
"The emergence of novel oral anticoagulants, or NOACs, marked a significant advancement in anticoagulation care. While general management strategies for NOAC-related bleeding are available, until today, there was no option for specific and immediate reversal of the anticoagulant effect of a NOAC in a patient in rare emergencies where speed matters, such as life threatening bleeding or the need to quickly perform surgery or interventions," said Dr Charles Pollack, Professor of Emergency Medicine, Sidney Kimmel Medical College, Thomas Jefferson University, Philadelphia, USA. "The availability of Praxbind now provides a unique option for reversing anticoagulation in patients taking Pradaxa."
Boehringer Ingelheim has said it is committed to making Praxbind available as widely as possible. Praxbind is currently being assessed by different regulatory authorities, including Health Canada. The European Committee for Medicinal Products for Human Use (CHMP) issued a positive opinion for Praxbind in September.