CHMP adopts positive opinion for melanoma treatment Imlygic
Posted: 23 October 2015 |
If approved by the European Commission, Imlygic would be the first in a class of novel agents known as oncolytic immunotherapies…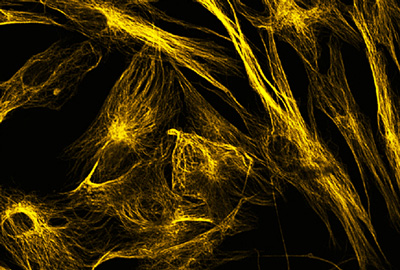 The Committee for Medicinal Products for Human Use (CHMP) has adopted a positive opinion recommending that Amgen's Imlygic (talimogene laherparepvec or T-VEC) be granted approval for the treatment of adults with unresectable melanoma that is regionally or distantly metastatic (Stage IIIB, IIIC and IVM1a) with no bone, brain, lung or other visceral disease.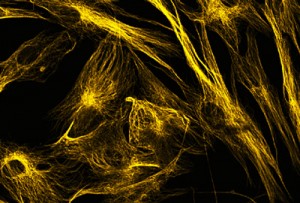 If approved by the European Commission, Imlygic would be the first in a class of novel agents known as oncolytic immunotherapies.
Imlygic, administered via intralesional injection, is designed to cause the death of tumour cells and to initiate an anti-tumour immune response.
"We are pleased that Imlygic has received a positive opinion from the CHMP, and if approved by the European Commission, we look forward to continuing to work with European regulatory authorities to bring this innovative therapy to patients," said Sean E. Harper, M.D., executive vice president of Research and Development at Amgen. "Metastatic melanoma continues to be one of the most difficult-to-treat cancers, often requiring the use of multiple treatment modalities. Despite recent advances, the five-year survival rate for patients who cannot be cured with surgery remains unacceptably low, demonstrating the critical need for additional approaches to control this disease."
Imlygic is a modified form of the herpes virus
The positive CHMP opinion was based on a Phase 3 trial evaluating the safety and efficacy of Imlygic in patients with Stage IIIB, IIIC or IV melanoma when resection was not recommended compared to granulocyte-macrophage colony-stimulating factor (GM-CSF). In the 436-patient study, Imlygic significantly improved durable response rate (DRR), the primary endpoint of the trial, in the intent-to-treat population. DRR is defined as the percent of patients with complete response (CR) or partial response (PR) maintained continuously for a minimum of six months. A key secondary endpoint was overall survival (OS). The positive CHMP opinion reflects subgroup analyses where the effect on OS was largest in patients with unresectable melanoma that has not spread beyond the skin or lymph nodes.
Commenting on the CHMP opinion, Professor Paul Workman, Chief Executive of The Institute of Cancer Research, London, said: "Viral immunotherapy represents a completely new way of treating cancer, so it's extremely exciting to see T-VEC become the first treatment of this type to gain the green light from European regulators. I hope it will soon become available for patients with metastatic melanoma, to provide them with a desperately needed new treatment option.
"Researchers at the ICR have been at the vanguard of research into the use of viruses to attack cancer, and we played an important role in developing T-VEC for patients. T-VEC is a modified form of the herpes virus, and the secret of its success is its ability to launch a two-pronged attack on tumours – both killing cancer cells directly and marshalling the immune system against them. It is not only effective for patients with advanced melanoma, but also promises to have lower rates of side-effects either than traditional treatments or than some other immunotherapies."
Related organisations
Related diseases & conditions