Aprea announces preliminary study data for APR-246 in ovarian cancer
Posted: 26 October 2015 |
APR-246 combined with standard of care chemotherapy shows activity in the treatment of recurrent ovarian cancer…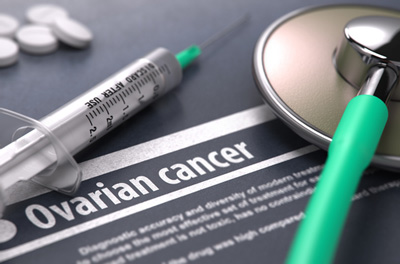 Aprea has announced updated preliminary data from its ongoing Phase Ib/II clinical study of APR-246 in ovarian cancer.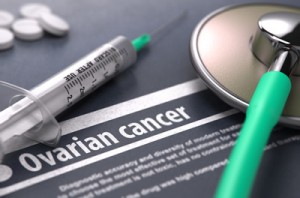 The data reinforces the indicative conclusions presented from the study in April: that APR-246 can be combined with standard of care chemotherapy and that preliminary efficacy data of the combination regimen show activity in treatment of recurrent ovarian cancer.
Aprea's Phase Ib/II PiSARRO trial investigates the safety and efficacy of APR-246 in combination with carboplatin and doxorubicin in second-line treatment of patients with high grade serous ovarian cancer.
Preliminary results for the first 24 patients in the Phase Ib part of the study have been announced, of which 8 patients have completed all 6 cycles of combination therapy with APR-246.  
At cut-off, all patients treated in the study have stable disease or better according to RECIST criteria. In addition, 13 out of 14 evaluable patients have GCIG CA-125 (tumour antigen biomarker) response after 3 treatment cycles. Hence the preliminary efficacy data indicate that APR-246 in combination with chemotherapy has activity in patients with partially platinum sensitive as well as patients with platinum sensitive disease.
APR-246 can be combined with carboplatin and doxorubicin
APR-246 showed linear pharmacokinetics with no accumulation and low intra patient variability and no indication of interaction between APR-246 and chemotherapy was seen. This indicates that APR-246 can be combined with carboplatin and doxorubicin at relevant doses.
Aprea also says that no new safety concerns have emerged in the study. The main treatment-emergent adverse events have been low grade gastrointestinal and central nervous system related events. One dose limiting toxicity (DLT) of ruptured diverticulum occurred at the second dose level leading to expansion of this cohort to 6 patients. A possible increase in haematological side effects over those expected with the chemotherapy alone cannot be ruled out at this stage.
Mikael von Euler, CMO of Aprea comments,"We continue to be encouraged by the preliminary results emerging from the Phase Ib part of the study. Firstly, the safety and pharmacokinetic data indicate that APR-246 can be combined with chemotherapy at full dose in the ovarian cancer setting. Secondly, the early efficacy data from the evaluable patients indicate that the combination regimen with APR-246 has activity in ovarian cancer patients that are either partially or platinum sensitive. While we are careful not to draw definite conclusions from these preliminary results, we are encouraged by the data indicating that APR-246 has the potential to improve treatment for ovarian cancer patients."
Related organisations
Related diseases & conditions