GSK's candidate shingles vaccine demonstrates 90% efficacy against shingles
Posted: 28 October 2015 |
GSK's candidate shingles vaccine is a non-live vaccine and combines gE, a protein found on the virus that causes shingles with an adjuvant system, AS01B, which enhances the immunological response to gE…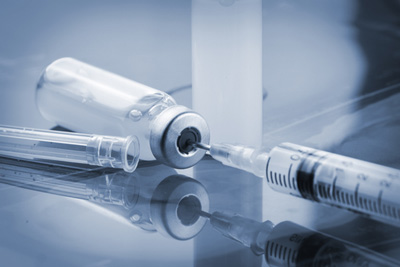 GSK's candidate shingles vaccine demonstrates 90% efficacy against shingles, in adults aged 70 years and over.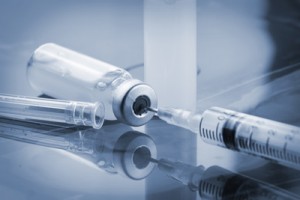 GlaxoSmithKline plc announced today that the second pivotal phase III study of its candidate vaccine, Shingrix, successfully met its primary objective, demonstrating 90% efficacy against shingles compared to placebo in adults aged 70 years and over (known as ZOE-70).The high efficacy seen in ZOE-70 is in line with the efficacy shown in the first pivotal phase III study in adults aged 50 years and over (ZOE-50) presented earlier this year.
Shingles is the result of the reactivation of the latent chickenpox virus (varicella zoster virus, VZV) and typically causes a painful, itchy rash that develops on one side of the body. Anyone who has been infected with VZV is at risk of developing shingles, yet age and an altered immune system have been recognised as the main risk factors.
Candidate shingles vaccine demonstrated efficacy against a complication of shingles 
Complications from shingles can include postherpetic neuralgia (PHN), which occurs in 15% to 30% of shingles cases, and causes scarring, vision complications, secondary infection and nerve palsies. GSK's candidate shingles vaccine also demonstrated 89% efficacy against PHN in people aged 70 years and over and 91% efficacious in people aged 50 years and over.
The ZOE-70 study is a randomised, observer-blind, placebo-controlled, multicentre, multinational (North America, Europe, Latin America, Asia-Pacific) phase III trial involving more than 14,800 adults aged 70 years and older. Two doses were given intramuscularly two months apart. The study started in August 2010 and was in parallel with the ZOE-50 trial, which involved 16,000 adults aged 50 years and over.
GSK's candidate shingles vaccine is a non-live vaccine and combines gE, a protein found on the virus that causes shingles with an adjuvant system, AS01B, which enhances the immunological response to gE.  
Based on the data of ZOE-70 and ZOE-50, GSK intends to submit a regulatory application for Shingrix, in order to prevent shingles in people aged 50 years and over, in North America, Japan and the EU, during the second half of 2016.
Alain Brecx, MD, Vaccine Development Leader at GSK said: "Together, these remarkable results underscore the potential of the candidate vaccine to prevent both shingles and PHN in older adults. About 90% of people 50 years and over are at risk of developing shingles, a painful disease that negatively impacts peoples' health and quality of life. I would like to thank all the people who participated in the two ZOE studies and the clinical investigators."
ZOE-70 safety data is still being reviewed 
The full set of safety data from the ZOE-70 trial is currently being analysed and will be disclosed in the coming months. The Independent Data Monitoring Committee (IDMC) for the ZOE-70 study, in its ongoing review of the safety data up to April 2015, did not raise any concerns. The safety profile of GSK's candidate shingles vaccine in older adults is based on data from more than 16,000 subjects, who received the vaccine in phase I, II and III clinical trials (including ZOE-50 and 70). 
The most common adverse effects, seen in the seven days after vaccination from these studies, included local symptoms such as pain, redness, swelling at the injection site and systemic symptoms including muscle pain, fatigue and headache. Data from the study is expected to be presented at a forthcoming scientific conference and submitted for publication in a peer-reviewed journal.
For further information please visit www.gsk.com