First patient dosed in Phase 3 trial of gilteritinib in AML
Posted: 28 October 2015 |
Gilteritinib has demonstrated inhibitory activity against FLT3 internal tandem duplication as well as tyrosine kinase domain, two common types of FLT3 mutations that are seen in AML…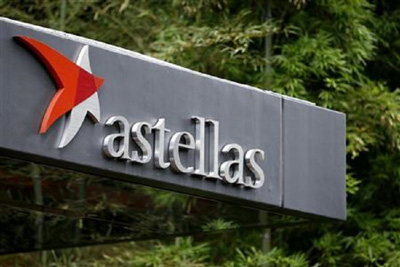 The first patient has been dosed in a Phase 3 registration trial of Astellas' gilteritinib (ASP2215) versus salvage chemotherapy in patients with relapsed or refractory (R/R) acute myeloid leukaemia (AML).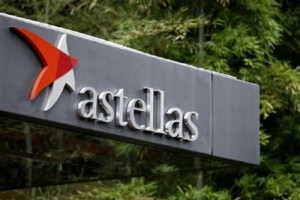 The primary endpoint of the trial is overall survival (OS).
Gilteritinib is a receptor tyrosine kinase inhibitor of FLT3 and AXL, which are involved in the growth of cancer cells. Gilteritinib has demonstrated inhibitory activity against FLT3 internal tandem duplication (ITD) as well as tyrosine kinase domain (TKD), two common types of FLT3 mutations that are seen in up to one third of patients with AML.
Gilteritinib demonstrated a 57.5% overall response rate in an earlier AML trial
The gilteritinib Phase 3 trial follows a Phase 1/2 trial, which evaluated doses from 20 to 450 mg once daily. A parallel multi-dose expansion cohort was initiated based on the efficacy seen in the dose escalation phase. Preliminary data from the Phase 1/2 trial demonstrated a 57.5% overall response rate and a 47.2% composite Complete Response (CR) rate in 106 patients with FLT3 mutations who received 80 mg and higher doses. Median duration of response was 18 weeks across all doses and median OS was approximately 27 weeks at 80 mg and above in FLT3 mutation positive patients.
The new Phase 3 trial will enroll 369 patients with FLT3 activating mutation in bone marrow or whole blood AML who are refractory to or have relapsed after first-line AML therapy. Subjects will be randomised in a 2:1 ratio to receive gilteritinib (120 mg) or salvage chemotherapy consisting of LoDAC (low-dose cytarabine), azacitidine, MEC (mitoxantrone, etoposide, and intermediate-dose cytarabine), or FLAG-IDA (fludarabine, cytarabine, and granulocyte colony-stimulating factor with idarubicin).
Related organisations
Related diseases & conditions