Results announced for two drug injectable regimen for HIV maintenance therapy
Posted: 3 November 2015 |
Results from the study show that cabotegravir and rilpivirine were comparable in maintaining viral suppression rates to a three drug oral regimen…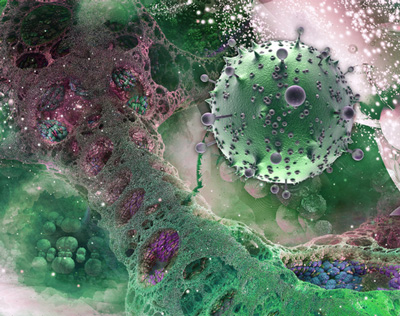 ViiV Healthcare has announced that the Phase IIb study LATTE 2 met its primary endpoint at 32 weeks.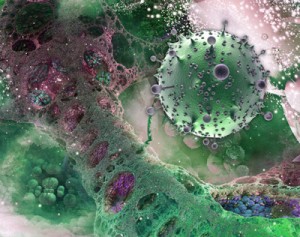 Results from the study show that ViiV's cabotegravir and Janssen's rilpivirine were comparable in maintaining viral suppression rates to a three drug oral regimen of investigational cabotegravir and two nucleoside reverse transcriptase inhibitors (NRTIs). ViiV Healthcare and Janssen Sciences Ireland UC, one of the Janssen Pharmaceutical Companies of Johnson & Johnson, are collaborating to conduct LATTE 2.
"Despite great progress in HIV treatments, the burden of treating HIV patients remains high. Long-acting injectable drug formulations may offer another option for HIV maintenance therapy," said Paul Stoffels, M.D. Chief Scientific Officer and Worldwide Chairman Pharmaceuticals, Johnson & Johnson. "Our hope in studying such combinations is to make HIV infection manageable with a potentially transformational all injectable regimen."
In LATTE2, viral suppression rates for patients at 32 weeks receiving two drug maintenance therapy with investigational long acting cabotegravir  (CAB LA) and long acting rilpivirine (RPV LA) dosed every 8 weeks or every 4 weeks were comparable to the rate observed in patients continuing with a three drug oral regimen of investigational CAB + NRTIs.
Patients switching to CAB LA and RPV LA administered every 4 weeks reported more adverse events leading to withdrawal compared with those receiving an injection every 8 weeks or who continued on oral CAB + NRTIs. The most common adverse event (AE) reported by patients was injection site pain (93% of injection recipients).
Cabotegravir and rilpivirine Phase IIb results "promising"
"ViiV Healthcare is committed to identifying new therapeutic options for physicians and people living with HIV.  These initial Phase IIb data investigating long-acting cabotegravir and rilpivirine are promising and build on the results we have seen to date.  We look forward to seeing further results as we move into phase III," said John C Pottage, Jr, MD, Chief Scientific and Medical Officer, ViiV Healthcare. 
Following the results of the proof of concept two-drug oral dose-ranging study LATTE1, LATTE 2 was initiated as  a Phase IIb study investigating  CAB LA with RPV LA as a two-drug antiretroviral (ART) regimen for suppressive maintenance therapy in ART-naïve, HIV infected adults. LATTE 2 included adults who, after reaching virologic suppression on oral therapy with once-daily investigational oral cabotegravir 30mg + 2 NRTIs, were subsequently randomised to one of three study arms to receive either CAB LA + RPV LA injections every 4 weeks.
Related organisations
Related diseases & conditions