UCART19 used to treat 'incurable' leukaemia
Posted: 6 November 2015 |
A team at Great Ormond Street Hospital has used UCART 19 cells to treat a one-year-old girl who had relapsed acute lymphoblastic leukaemia with positive results…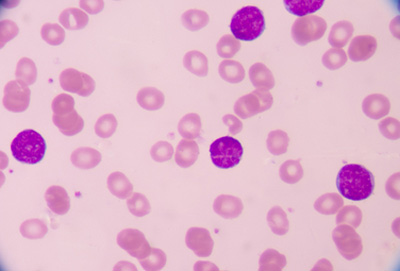 A team at Great Ormond Street Hospital (GOSH) has used UCART19 cells to treat a one-year-old girl who had relapsed acute lymphoblastic leukaemia (ALL).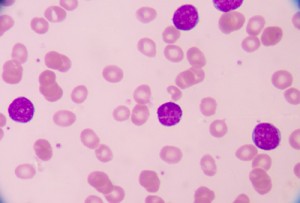 GOSH has said that the patient is now cancer free and doing well.
UCART19 is a potential best-in-class allogeneic engineered T-cell product for treatment of CD19 expressing hematologic malignancies, initially developed in Chronic lymphocytic leukemia (CLL) and Acute lymphoblastic leukemia (ALL).
The treatment works by adding new genes to healthy donor T-cells, which arm them against leukaemia. Using molecular tools (Talen) that act like very accurate scissors, specific genes are then cut in order to make the T-cells behave in two specific ways. Firstly, the cells became invisible to a powerful leukaemia drug that would usually kill them and secondly they are reprogrammed to only target and fight against leukaemia cells.
The team at GOSH and the UCL ICH, along with investigators at University College London and biotech company Cellectis, had been developing 'off-the-shelf' banks of these donor T-cells and the first of which was due to be used for final stage testing ahead of clinical trials. But, after hearing about this infant, the team received special permission to try the new treatment early.
Professor Waseem Qasim, Professor of Cell and Gene Therapy at UCL ICH and Consultant Immunologist at GOSH, explains: "The approach was looking incredibly successful in laboratory studies, and so when I heard there were no options left for treating this child's disease, I thought 'why don't we use the new UCART19 cells?'
"The treatment was highly experimental and we had to get special permissions, but she appeared ideally suited for this type of approach."
The patient's parents were also keen to try the treatment. Mum, Lisa, says: "We didn't want to accept palliative care and so we asked the doctors to try anything for our daughter, even if it hadn't been tried before."
"A huge step forward in treating leukaemia"
The treatment consisted of 1ml of UCART19 cells delivered via intravenous line in around 10 minutes. After the cells had been delivered, the patient spent several months in isolation to protect her from infections while her immune system was extremely weak. Throughout this time, the patient stayed generally well. After several weeks there were signs that the treatment was working.
Professor Paul Veys, Director of bone marrow transplant at GOSH and the patient's lead clinician, says: "As this was the first time that the treatment had been used, we didn't know if or when it would work and so we were over the moon when it did. Her leukaemia was so aggressive that such a response is almost a miracle."
Once doctors were confident that the leukaemia cells had been removed, the patient was given a bone marrow transplant to replace her entire blood and immune system which had been wiped out by the treatment. The child is now recovering well at home, although she returns to GOSH regularly to check that her bone marrow cells are healthy and blood counts continuing to normalise.
Professor Qasim says: "We have only used this treatment on one very strong little girl, and we have to be cautious about claiming that this will be a suitable treatment option for all children. But, this is a landmark in the use of new gene engineering technology and the effects for this child have been staggering.
"If replicated, it could represent a huge step forward in treating leukaemia and other cancers."
Full clinical trials funded by Cellectis are now being planned to test UCART19 cells in larger groups of patients and are set to begin early in 2016.
Related organisations
Related diseases & conditions