GSK announces Phase III results for belimumab in SLE
Posted: 11 November 2015 |
The results showed that belimumab administered subcutaneously plus standard of care (SoC) demonstrated significantly greater reductions in disease activity compared to placebo plus SoC…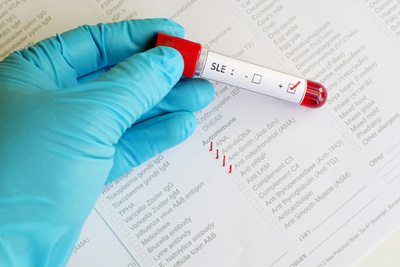 GSK has announced results from the BLISS-SC Phase III pivotal study of Benlysta (belimumab) administered subcutaneously in patients with active, autoantibody-positive systemic lupus erythematosus (SLE).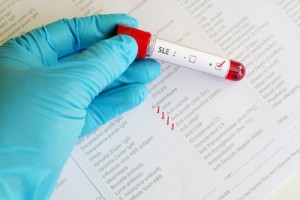 The results showed that belimumab 200mg administered weekly via subcutaneous injection plus standard of care (belimumab plus SoC) demonstrated significantly greater reductions in disease activity compared to placebo plus SoC.
For the primary efficacy endpoint (Systemic Lupus Erythematosus Responder Index (SRI) at Week 52), significantly more patients treated with belimumab plus SoC (60.8%) showed reduced disease activity compared to placebo plus SoC (48.47%). The SRI components measure reduction in disease activity defined as clinical improvement (SELENA-SLEDAI) with no significant worsening in any organ system (BILAG) and no worsening in overall patient condition (PGA).
For the two pre-specified secondary efficacy endpoints, the study showed that the time to severe flare was significantly delayed in patients receiving belimumab plus SoC (170 days) compared to those on placebo plus SoC (116.5 days). In addition, in patients receiving more than 7.5mg/day of prednisone,18.2% of patients receiving belimumab plus SoC in the study were able to reduce their steroid dose by 25% or more to <7.5mg/day during Weeks 40-52, compared with 11.9% of those on placebo plus SoC, but this did not reach statistical significance.
GSK to progress towards regulatory filings for belimumab subcutaneous formulation
"Despite use of current standard of care, such as glucocorticosteroids and immunosuppressants, about 60% of lupus patients continue to experience persistent symptoms and severe disease flares," said Paul-Peter Tak, Senior Vice-President and Head of the Immuno-Inflammation Therapy Area Unit at GSK. "This is GSK's third successful Phase III study of belimumab in patients with lupus, the results of which reinforce our belief in the BLyS pathway as a means of reducing underlying disease activity. On the basis of these data, we expect to progress towards global regulatory filings for a belimumab subcutaneous formulation, which if approved, will provide appropriate patients with a new approach to treatment administration."
Belimumab subcutaneous formulation is currently not approved for use anywhere in the world.