CI Precision announces new release of its MES
Posted: 16 November 2015 |
CI Precision, global supplier of MES and weight sorting solutions, announces the release of version 6 of Ci-DMS, their manufacturing execution system (MES) which has gained established use in pharmaceuticals production…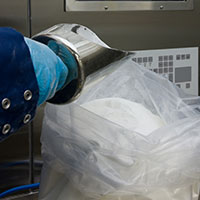 CI Precision, global supplier of MES and weight sorting solutions, announces the release of version 6 of Ci-DMS, their manufacturing execution system (MES) which has gained established use in pharmaceuticals production.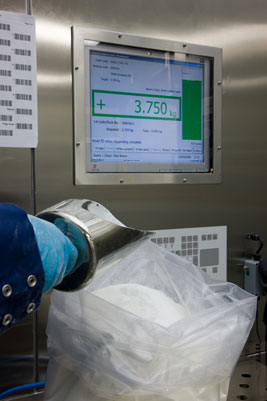 Version 6 offers additional functionality across all modules, the most important of which are described below.
The Weigh & Dispense module now supports:
Near-infrared (NIR) capabilities. This functionality can be used either with or without an OPC interface to NIR hardware and offers a rapid and effective means to ensure material being dispensed is as described on the stock label.
SAP storage unit (SU) barcodes are now supported for stock identification. The SU is transferred to Ci-DMS using the Ci-DMS ERP Gateway module – generally as part of a transfer order (TO).
Functionality for identifying and dispensing packaging materials (such as bottles and capsule shells) has been greatly extended.
QC sampling of raw material lots in sampling booths is now available and extends the benefits of electronic traceability into this area.
The Batch Execution module can now be operated on portable hardware devices such as tablets. Tablets provide a flexible alternative to fixed terminals when performing the addition and discharge of material into and out of vessels such as granulators, blenders and compression machinery. Hardware interfaces to devices such as printers and scales are unaffected by the use of a tablet.
The ERP Gateway module provides the basis for seamless integration between Ci-DMS and enterprise resource planning (ERP) systems. When interfaced with SAP, information may be exchanged via web services or IDocs. CI Precision now offers SAP configuration and ABAP capabilities for developing the ERP side of the interface via a business partner.
The Ci-DMS manufacturing execution system is designed to meet the exacting requirements of the pharmaceutical industry. With installations across four continents, the original weigh & dispense functionality has evolved on a modular basis to offer solutions throughout manufacturing and packaging.
For more information about the Ci-DMS MES suite, please telephone CI Precision on +44 (0)1722 424100 or e-mail [email protected]
Please also refer to "The Benefits of a Computerised Dispensary" which is available free from the MMS section of our website (www.ciprecision.com).
Related topics
Related organisations