ECDC survey shows increasing threat of antibiotic resistance
Posted: 18 November 2015 |
Survey results released by the ECDC show that the situation continues to worsen with regard to the spread of CPE in the EU, with 3 countries reporting an endemic situation…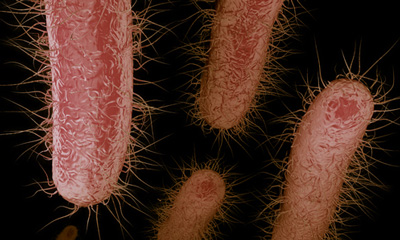 Survey results released by the European Centre for Disease Prevention and Control (ECDC) show that the situation continues to worsen with regard to the spread of carbapenemase producing Enterobacteriaceae (CPE) in the EU, with eight countries reporting an interregional spread and three countries an endemic situation.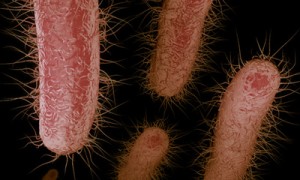 This means that in these three countries most hospitals are repeatedly seeing patients that cannot be treated with carbapenems, a last-line antibiotic group. The data comes from the European Survey of Carbapenemase-Producing Enterobacteriaceae (EuSCAPE) on the spread in Europe's hospitals of bacteria resistant to carbapenems.
On the other hand, the survey also shows that national capacity for the containment of CPE in the EU is increasing.
Vytenis Andriukaitis, European Commissioner for Health and Food Safety said: "The ECDC results published today show that the threat of antibiotic resistance is increasing day by day. If left unchecked, it has the capacity to turn the clock back on medicine by a hundred years. We are working together with the Member States and our international partners to ensure that we strengthen the prevention and control of antimicrobial resistance across all sectors in a "one-health" approach and to secure the availability of new antimicrobial agents for the future."
Antibiotic consumption in the hospital sector is still increasing
ECDC also released its latest data on antibiotic resistance (EARS-Net) and consumption (ESAC-Net) in Europe. Resistance continues to rise for most bacteria and antibiotics under surveillance; however, there are some exceptions like meticillin-resistant Staphylococcus aureus (MRSA). For the first time, data show a significant decrease in antibiotic consumption in the community in five European countries: Denmark, Luxembourg, Slovenia, Spain and Sweden. Nevertheless, antibiotic consumption in the hospital sector, overall and for carbapenems, is still increasing.
ECDC Acting Director, Dr Andrea Ammon said: "The further spread of CPE, meaning bacteria resistant to carbapenems, a last-line group of antibiotics, is a cause for major concern in the EU as alternative options for the treatment of infected patients are limited. ECDC is encouraged to see that many EU countries have taken action to combat CPE, with national plans and other measures. However, there is more work to be done at all levels, local, national and European.
"Decreasing antibiotic consumption in 5 countries shows that Europe is moving towards a more prudent use of antibiotics in the community. Prudent antibiotic use in both the community and in hospitals is critical to make sure that we are getting the most out of existing drugs."