Pfizer's Phase 3 Xalkori NSCLC trial meets primary objective
Posted: 18 November 2015 |
Xalkori demonstrated significantly prolonged progression-free survival in previously untreated East Asian patients with ALK-positive advanced NSCLC…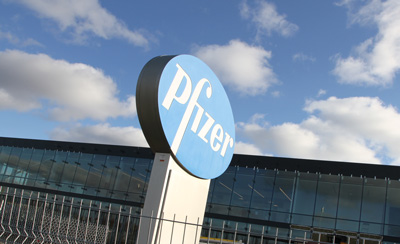 Pfizer's Phase 3 study of Xalkori (crizotinib), PROFILE 1029, met its primary objective.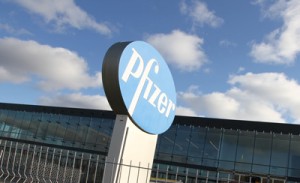 The primary objective was significantly prolonged progression-free survival (PFS) in previously untreated East Asian patients with anaplastic lymphoma kinase (ALK)-positive advanced non-small cell lung cancer (NSCLC) when compared to a standard chemotherapy doublet. In this study, Xalkori was used as the first systemic therapy for patients with advanced ALK-positive NSCLC, and patients could have received therapy and/or surgery for early stage disease before they were diagnosed with metastatic disease.
Pfizer says efficacy and safety data from PROFILE 1029 will be submitted for presentation at a future medical meeting.
PROFILE 1029 is the second positive Phase 3 study for Xalkori in the first-line setting and the third positive Phase 3 study for Xalkori in ALK-positive NSCLC. The PROFILE 1014 and PROFILE 1007 trials demonstrated that Xalkori was superior to chemotherapy in the first-line and the second-line settings, respectively.
Results consistent with those from global clinical trials of Xalkori
"When evaluated specifically in East Asian patients with ALK-positive NSCLC, Xalkori was demonstrated to be superior to chemotherapy in terms of prolonging progression-free survival. This is consistent with the results of previous global randomised clinical trials that included Asian and Western patients, which also demonstrated an improvement in progression-free survival compared to standard-of-care chemotherapy" said Dr Mace Rothenberg, senior vice president of Clinical Development and Medical Affairs and chief medical officer for Pfizer Oncology. "These results also underscore the importance of early and routine biomarker testing in patients with advanced NSCLC so that these patients can be identified and treated appropriately."
Xalkori was the first ALK inhibitor approved by regulatory authorities in the US, EU, China and Japan, and it is now approved in more than 85 countries. It is widely recognised as a standard of care for patients with ALK-positive advanced NSCLC.
Related organisations
Related diseases & conditions