Novartis' secukinumab gains two landmark EU approvals
Posted: 23 November 2015 |
The EC has approved secukinumab (Costenyx) for the treatment of people living with ankylosing spondylitis and psoriatic arthritis…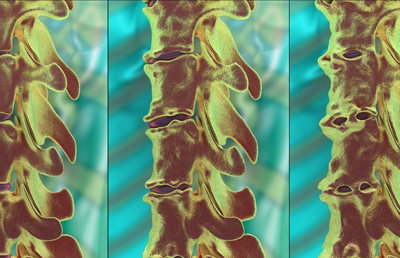 The European Commission (EC) has approved Novartis' Cosentyx (secukinumab) for the treatment of people living with ankylosing spondylitis (AS) and psoriatic arthritis (PsA).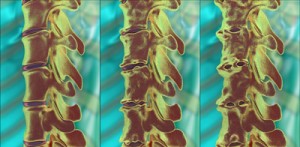 For AS, this is the first new treatment advance in 16 years since the development of the current standard of care, anti-tumour necrosis factor (anti-TNF) therapy.
Secukinumab is the first in a new class of medicines called interleukin-17A (IL-17A) inhibitors to be made available in Europe for AS and PsA. These approvals follow on from the earlier EC approval of secukinumab for the first-line treatment of patients with moderate-to-severe plaque psoriasis.
"The strong treatment benefits seen in our studies suggest that Cosentyx may give patients the chance to stop the disease from progressing, preventing living with pain and disability," said David Epstein, Division Head, Novartis Pharmaceuticals. "These approvals mean that people living with ankylosing spondylitis and psoriatic arthritis across Europe can now start to benefit from this next generation biologic that has the potential to become a new standard of care for these common but under-treated inflammatory conditions."
Secukinumab reduced signs and symptoms as early as Week 1-3
Recent studies have shown that secukinumab provided a significant reduction in the signs and symptoms of AS or PsA as early as Week 1-3, which were sustained over two years. Up to 80% of AS patients treated with secukinumab showed no progression in spinal damage as measured by x-ray over two years. In PsA, 84% of patients showed no progression of joint damage on x-ray over two years. 
More than 9,600 patients have been treated with secukinumab in clinical trials across multiple indications, and over 12,500 patients have been treated in the post-marketing setting. The safety profile of secukinumab was shown to be consistent with that seen in clinical trials across multiple indications.
Cosentyx is now licensed to treat active AS in adults who have responded inadequately to conventional therapy, such as non-steroidal anti-inflammatory drugs, and for the treatment of active PsA in adult patients alone or in combination with methotrexate when the response to previous disease modifying anti-rheumatic drug therapy has been inadequate. 
Related organisations
Related drugs