FDA approves Ninlaro for multiple myeloma
Posted: 23 November 2015 |
Ninlaro (ixazomib) is the first and only oral proteasome inhibitor, indicated in combination with lenalidomide and dexamethasone for the treatment of patients with multiple myeloma…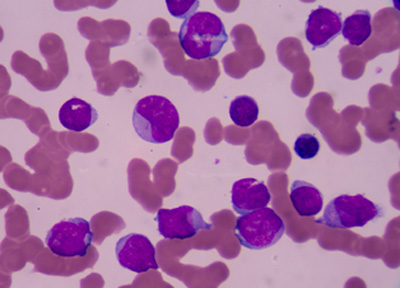 The US Food and Drug Administration (FDA) has approved Takeda's Ninlaro (ixazomib) capsules for the treatment of patients with multiple myeloma who have received at least one prior therapy.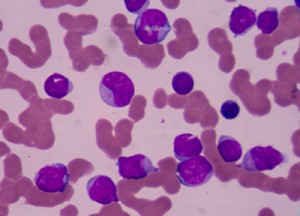 "With the approval of Ninlaro, we can now offer patients a once-weekly oral proteasome inhibitor as part of a highly active triplet therapy," said Paul Richardson, M.D., Clinical Programme Leader and Director of Clinical Research, Jerome Lipper Multiple Myeloma Center Institute Physician at Dana-Farber Cancer Institute, and investigator for TOURMALINE-MM1, the pivotal Phase 3 trial on which today's approval is based. "We, as investigators of the TOURMALINE-MM1 trial, felt it was vital to conduct a comprehensive 'real world' evaluation of this combination that included some of the most common patient types in the relapsed/refractory multiple myeloma setting, such as older patients, patients with moderate renal impairment, light chain disease, and high risk cytogenetics. Further, we treated patients until disease progression to determine the sustainability of Ninlaro in treating their relapsed/refractory disease. The TOURMALINE-MM1 data demonstrate convincingly that oral Ninlaro -based triplet treatment is effective at extending progression-free survival, over and above the clinical benefit seen with lenalidomide and dexamethasone, with a tolerable safety profile."
Andy Plump, M.D., Ph.D, Takeda Chief Medical and Scientific Officer, said, "Ninlaro is an entirely new molecule that offers the efficacy of this proteasome inhibitor in a convenient once-weekly pill with a tolerable safety profile. Takeda is delighted to bring this significant innovation to multiple myeloma patients today, and we continue to examine the potential of Ninlaro through a robust clinical development programme."
Ninlaro shown to extend progression free survival in Phase 3 study
The FDA approval of Ninlaro is based on results from the TOURMALINE-MM1 Phase 3 clinical trial, the first double-blind, placebo-controlled trial with a proteasome inhibitor. TOURMALINE-MM1 is the first of five ongoing Phase 3 clinical trials with study results available. Results from TOURMALINE-MM1 showed Ninlaro is effective in extending progression free survival (PFS) and has a manageable safety profile. The trial achieved its primary endpoint and demonstrated a clinically meaningful and statistically significant prolongation in PFS at this analysis, which showed that patients treated in the Ninlaro arm lived without their disease worsening for a significantly longer time compared to patients in the control arm. Patients continue to be treated to progression in this trial and will be evaluated for long term outcomes.
NINLARO is currently under review by the European Medicines Agency and was granted an accelerated assessment by the Committee for Medicinal Products for Human Use.
Related diseases & conditions