EC approves Blincyto for acute lymphoblastic leukaemia
Posted: 24 November 2015 |
Blincyto is the first bispecific CD19-directed CD3 T cell engager (BiTE) antibody construct approved in European Union…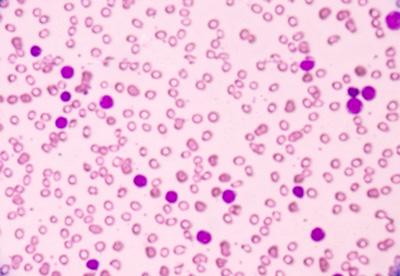 The European Commission (EC) has granted conditional marketing authorisation for Amgen's Blincyto (blinatumomab) for the treatment of adults with Philadelphia chromosome-negative (Ph-) relapsed or refractory B-precursor acute lymphoblastic leukaemia (ALL).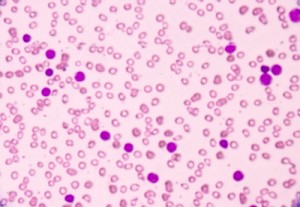 Blincyto is a bispecific CD19-directed CD3 T cell engager (BiTE) antibody construct that binds specifically to CD19 expressed on the surface of cells of B-lineage origin and CD3 expressed on the surface of T cells.
BiTE antibody constructs are a type of immunotherapy being investigated for fighting cancer by helping the body's immune system detect and target malignant cells. The modified antibodies are designed to engage two different targets simultaneously, thereby juxtaposing T cells to cancer cells. BiTE antibody constructs help place the T cells within reach of the targeted cell, with the intent of allowing T cells to inject toxins and trigger the cancer cell to die (apoptosis). BiTE antibody constructs are currently being investigated for their potential to treat a wide variety of cancers
"We are pleased the European Commission granted conditional marketing authorisation for Blincyto," said Sean E. Harper, M.D., executive vice president of Research and Development at Amgen. "Blincyto has demonstrated efficacy in treating relapsed or refractory ALL, a very difficult-to-treat disease for which historically patients had limited therapeutic options. This approval represents an important milestone in immunotherapy research. Blincyto is the first clinical validation of the BiTE platform, a new and innovative approach that helps the body's own immune system fight cancer."
The conditional marketing authorisation for Blincyto is based on results of two Phase 2 studies, study '211 and '206. In the pivotal '211 trial, 42.9% of patients achieved complete remission (CR) or CR with partial haematological recovery (CRh) with single-agent Blincyto.
First major advance in more than two decades
"We tested Blincyto in ALL, the most aggressive B-cell malignancy we know, and observed a clinically meaningful remission rate," said Max S. Topp, M.D., professor, Hospital of Wuerzburg, Germany. "This is the first major advance in more than two decades for patients with this hard-to-treat cancer."   
"The prognosis for adult patients with ALL who are refractory to treatment or experience relapse is poor, and Blincyto constitutes a new treatment option for these patients," said Herve Dombret, M.D., professor, University Paris, Hospital Saint Louis, Paris. "It is important for clinicians and patients to have more treatment options in this acute form of leukaemia."
Related organisations
Related diseases & conditions