CPhI and P-MEC India 2015 to create regional knowledge and business hub
CPhI and P-MEC India will return to the Bombay Convention and Exhibition Centre, Mumbai, India from 1 to 3 December 2015…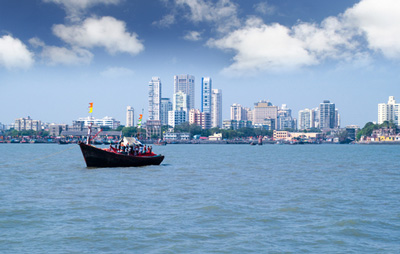 CPhI and P-MEC India, organised by UBM EMEA, will return to the Bombay Convention and Exhibition Centre, Mumbai, India from 1 to 3 December 2015.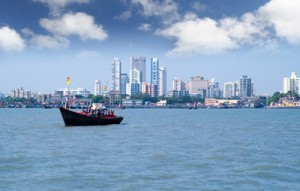 The event hosts the key players in India's pharma machinery, technology and ingredients sectors, and provides an unrivalled opportunity to gain a competitive advantage in this dynamic pharma economy.
India is fast emerging as the Globe's key pharma region, with forward looking companies investing due to its unrivalled mix of high quality and low cost pharma solutions. Local knowledge, market information and meeting the right partners, are undoubtedly the crucial elements to success in this most fluvial and growing pharma sourcing economy.
This year, CPhI and P-MEC India will welcome more than 1,100 exhibitors from 25 countries and 32,000+ visitors from 97 countries. Driving the event's growth is the pharma market in India, which will reach a staggering $45 billion USD by 2020 according to most analysts, with the cost of production and R&D nearly 60 per cent lower than in the USA and almost half that of Europe – allowing for maximum efficiency of Indian pharma companies. In fact, pharma in India accounts for over 10 per cent of global pharmaceutical production, holding over 60,000 generic brands, across 60 different therapeutic categories and manufacturing over 500 different APIs. Additionally, the Government of India has also unveiled 'Pharma Vision 2020', which has the ultimate goal of making India a global leader in end-to-end drug manufacturing.
CPhI and P-MEC India to present the Pre-Connect Congress
For the first time in 2015, CPhI and P-MEC India will present the Pre-Connect Congress, taking place on 30th November 2015 at ITC Maratha, Mumbai. This event brings together the industry influencers and leverages the knowledge of leading experts to expand the vision and goals of the Indian Pharmaceutical Industry.
At CPhI and P-MEC India, technical seminars will be held throughout the duration of the programmeme, as well as the UBM India Pharma Awards – celebrating excellence in the pharma industry from India, Asia and Europe through 10 different categories.
"CPhI & P-MEC India is the meeting place for all players in the pharmaceutical space. This is the only show of its kind in India and an invaluable chance to find new developments, meet new customer demands and be in touch with the leading pharmaceutical companies.," said Harish Shah, Managing Director, Signet Chemical Corporation
Chris Kilbee, Group Director Pharma at UBM EMEA, added: "Together – CPhI in its ninth year and P-MEC in its eighth year – provide the ideal regional platform for companies to learn, invest and do business with India's high quality pharma solution providers. With the highest number of USFDA approved facilities outside of the US, India is now emerging as the Globe's finished formulation economy and is set for a sustained period of growth. But with such a dynamic market, it is essential pharma companies have a full view of the market opportunities and, just as crucially, the most up to date analysis to make the right investment choices. With CPhI, P-MEC and now the pre-connect, we are centralisng knowledge and business together to increase collaborations and business opportunities."