Janssen seeks approval of Stelara for Crohn's disease
Stelara (ustekinumab), approved for the treatment of plaque psoriasis and active psoriatic arthritis in many countries, is a human monoclonal antibody that targets interleukin (IL)-12 and IL-23 cytokines…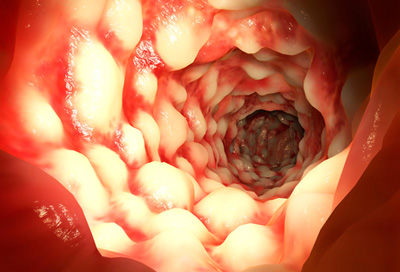 Janssen has submitted a Biologics License Application (BLA) to the US Food and Drug Administration (FDA) and a Grouped Type II Variation/Extension Application to the European Medicines Agency (EMA) seeking approval of Stelara (ustekinumab) for the treatment of adult patients with moderately to severely active Crohn's disease. 
Crohn's disease is a chronic inflammatory condition of the gastrointestinal tract that affects approximately 700,000 Americans and nearly 250,000 Europeans.
"At Janssen, we are committed to addressing the unmet medical needs of patients living with Crohn's disease through the discovery and development of innovative therapeutics," said Newman Yeilding, M.D., Head of Immunology Development, Janssen Research & Development, LLC.  "We are pleased to submit applications seeking approval of Stelara for the treatment of moderately to severely active Crohn's disease in the US and in Europe, and we look forward to collaborating with health authorities throughout the review process."
Stelara targets interleukin-12 and interleukin-23 cytokines
Stelara, approved for the treatment of moderate to severe plaque psoriasis and active psoriatic arthritis in many countries, is a human monoclonal antibody that targets interleukin (IL)-12 and IL-23 cytokines.  These cytokines are believed to play an important role in immune-mediated diseases, including Crohn's disease.   
Data from the Phase 3 UNITI clinical development programme, which includes three studies (UNITI-1, UNITI-2 and IM-UNITI) evaluating the efficacy and safety of Stelara induction and maintenance treatment in patients with moderately to severely active Crohn's disease, served as the basis for the submissions.  Data from the UNITI-2 study were recently presented at the American College of Gastroenterology and United European Gastroenterology Week annual meetings, and results from the UNITI-1 and IM-UNITI studies will be presented at future medical congresses. In UNITI-2, treatment with Stelara induced clinical response and clinical remission in patients with moderate to severe Crohn's disease who had previously failed conventional therapy, the majority of whom were naïve to treatment with anti-tumour necrosis factor (TNF)-alpha therapy.  
Related organisations
Related diseases & conditions