FDA approves Zepatier for treatment of chronic HCV GT1 and GT4
Zepatier is a once-daily, fixed-dose combination tablet containing the NS5A inhibitor elbasvir and the NS3/4A protease inhibitor grazoprevir…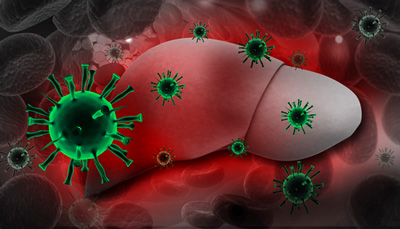 The US Food and Drug Administration (FDA) has approved Merck's Zepatier (elbasvir and grazoprevir) for the treatment of adult patients with chronic hepatitis C virus (HCV) genotype (GT) 1 or GT4 infection, with or without ribavirin (RBV).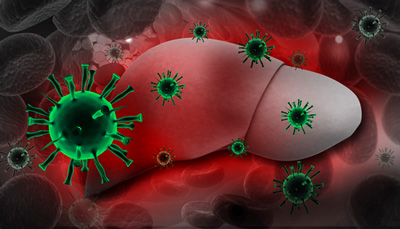 Zepatier is a once-daily, fixed-dose combination tablet containing the NS5A inhibitor elbasvir (50 mg) and the NS3/4A protease inhibitor grazoprevir (100 mg).
The safety and efficacy of Zepatier with or without ribavirin was evaluated in clinical trials of 1,373 participants with chronic HCV genotype 1 or 4 infections with and without cirrhosis. The participants received Zepatier with or without ribavirin once daily for 12 or 16 weeks. The studies were designed to measure whether a participant's hepatitis C virus was no longer detected in the blood 12 weeks after finishing treatment (sustained virologic response or SVR), suggesting a participant's infection had been cured.
The overall SVR rates ranged from 94-97 percent in genotype 1-infected subjects and from 97-100 percent in genotype 4-infected subjects across trials for the approved treatment regimens. In order to maximise SVR rates for patients, the product label provides recommendations regarding length of treatment with or without ribavirin specifically tailored to the characteristics of the patient and their virus. It is recommended that healthcare professionals screen genotype 1a-infected patients for certain viral genetic variations prior to starting treatment with Zepatier to determine dosage regimen and duration.
Commenting on the approval, Dr Roger M. Perlmutter, president, Merck Research Laboratories, said: "Continued innovation is needed to help address the worldwide epidemic of chronic hepatitis C virus infection. Our clinical programme was designed to study a broad range of patients infected with the hepatitis C virus, including difficult-to-treat patients such as those with stage 4 or 5 chronic kidney disease. The approval of Zepatier is a testament to Merck's unwavering commitment to improving therapy for patients with hepatitis C virus infection, and we are eager to bring this innovation to patients and physicians in the United States."
Edward Cox, M.D., director of the Office of Antimicrobial Products in the FDA's Centre for Drug Evaluation and Research, said: "Today's approval provides another oral treatment option for patients with genotypes 1 and 4 HCV infections without requiring use of interferon."
Related topics
Related organisations
Related diseases & conditions