CHMP adopts positive opinion of Empliciti in multiple myeloma
Empliciti (elotuzumab) is an immunostimulatory antibody that specifically targets Signaling Lymphocyte Activation Molecule Family member 7 (SLAMF7), a cell-surface glycoprotein…
Bristol-Myers Squibb and AbbVie have announced that the Committee for Medicinal Products for Human Use (CHMP) of the European Medicines Agency (EMA) has adopted a positive opinion recommending Empliciti (elotuzumab) for the treatment of multiple myeloma as combination therapy with Revlimid (lenalidomide) and dexamethasone in patients who have received at least one prior therapy.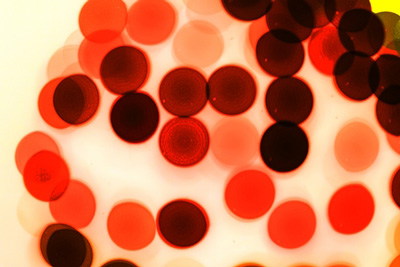 The application now will be reviewed by the European Commission, which has the authority to approve medicines for the European Union (EU).
"Today's positive CHMP recommendation means we are one step closer to offering a new type of treatment for patients in Europe with multiple myeloma who have received at least one prior therapy," said Michael Giordano, M.D., senior vice president, head of Development, Oncology, Bristol-Myers Squibb. "We look forward to the European Commission's decision and the opportunity to extend our leading Immuno-Oncology science to patients with multiple myeloma."
'A major step forward'
Myeloma UK Chief Executive Eric Low added, "Today's positive recommendation is fantastic news and is a major step forward for myeloma patients in the UK and across Europe. The evidence we have from clinical trials suggests that Empliciti is an effective drug in a difficult to treat patient population, so it is great to see this positive approval. As we eagerly await the final European Commission guidance it is important that key stakeholders including the various HTA bodies and payers, Myeloma UK and the pharmaceutical company work together to ensure access to Empliciti across the UK as soon as possible."
Empliciti is an immunostimulatory antibody that specifically targets Signaling Lymphocyte Activation Molecule Family member 7 (SLAMF7), a cell-surface glycoprotein. SLAMF7 is expressed on myeloma cells independent of cytogenetic abnormalities. SLAMF7 is also expressed on Natural Killer cells, plasma cells and at lower levels on specific immune cell subsets of differentiated cells within the hematopoietic lineage.
Empliciti has a dual mechanism-of-action. It directly activates the immune system through Natural Killer cells via the SLAMF7 pathway. Empliciti also targets SLAMF7 on myeloma cells, tagging these malignant cells for Natural Killer cell-mediated destruction via antibody-dependent cellular toxicity.
The CHMP positive opinion is based on data from the Phase 3, open-label ELOQUENT-2 study, which evaluated Empliciti in combination with lenalidomide and dexamethasone (ERd) versus lenalidomide and dexamethasone (Rd) alone. The results of this trial showed a 30% reduction in the risk of disease progression or death with ERd compared to Rd alone and, at the two year time point, ERd delivered a 52% relative improvement in progression-free survival.
Bristol-Myers Squibb and AbbVie are co-developing Empliciti, with Bristol-Myers Squibb solely responsible for commercial activities.
Related diseases & conditions