AbbVie and Boehringer Ingelheim collaborate on BI 655066
BI 655066 is an anti-IL-23 monoclonal biologic antibody being evaluated in psoriasis, Crohn's disease, psoriatic arthritis and asthma…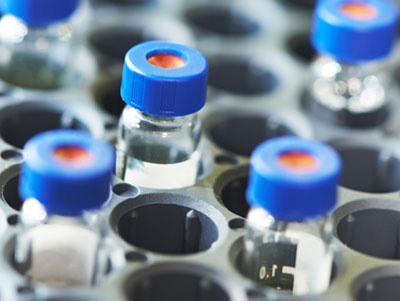 AbbVie and Boehringer Ingelheim have entered a global collaboration to develop and commercialise BI 655066, an anti-IL-23 monoclonal biologic antibody in Phase III development for psoriasis.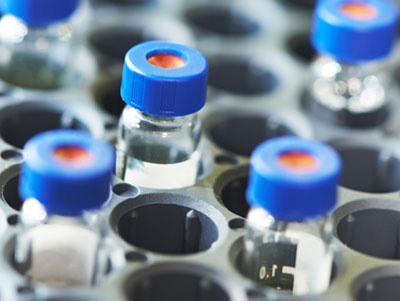 AbbVie and Boehringer Ingelheim are also evaluating the potential of this biologic therapy in Crohn's disease, psoriatic arthritis and asthma. In addition to the anti-IL-23 antibody, AbbVie gains rights to an anti-CD-40 antibody, BI 655064, currently in Phase I development. Boehringer Ingelheim will retain responsibility for further development of BI 655064, and AbbVie may elect to advance the programme after completion of certain undisclosed clinical achievements.
Commenting on the announcement, Michael E. Severino, M.D., executive vice president and chief scientific officer, AbbVie, said: "This collaboration positions BI 655066 as AbbVie's lead investigational compound in psoriasis, complementing our robust immunology pipeline.Our expertise in developing and commercializing the world's leading biologic, combined with Boehringer Ingelheim's clinical success to-date will enable us to offer patients a new treatment option with the potential to meaningfully improve the standard of care."
Dr Michel Pairet, Member of the Board of Managing Directors responsible for R&D nonclinical at Boehringer Ingelheim, added: "Our Immunology R&D teams have successfully brought forward compounds that have the potential to transform the way immune diseases are treated. I believe the collaboration with AbbVie is the best way to ensure broad access for patients to BI 655066 and BI 655064. Our company remains strongly committed to establishing immunology as a core area of expertise and building our pipeline and capabilities in this important therapeutic area."
Positive results from Phase II study of BI 655066
Recent Phase II head-to-head study results in patients with moderate-to-severe plaque psoriasis showed that BI 655066 had greater efficacy over ustekinumab, a commonly used treatment for this life-impacting skin condition. After nine months, 69% of patients with moderate-to-severe plaque psoriasis maintained clear or almost clear skin (PASI 90) with BI 655066 in the higher dose group compared to 30 percent of patients on ustekinumab. Patients also achieved this skin clearance faster (approximately eight weeks versus approximately 16 weeks) and for more than two months longer than those on ustekinumab. In addition, completely clear skin (PASI 100) was maintained after nine months in nearly triple the percentage of patients on BI 655066 compared with ustekinumab.
BI 655066 is administered as a subcutaneous injection and was generally well-tolerated in the 12-week treatment portion of the Phase II study. Serious adverse events were reported for patients in the BI 655066 18mg treatment group (7.0%) and ustekinumab group (2.5%), while there were no serious adverse events in the 90 mg and 180 mg treatment groups. One patient discontinued treatment in the BI 655066 18mg dose group. The most common adverse events across the BI 655066 treatment groups were common cold and headache. The most common adverse events in the ustekinumab group were common cold, injection site pain and redness, sore throat and myalgia; each of which occurred in 5.0% of patients.
BI 655066 is in Phase II development for Crohn's disease and asthma, and is about to enter Phase II development for psoriatic arthritis. In addition, Phase II data for Crohn's disease will be presented at an upcoming medical meeting.
Related organisations
Related diseases & conditions