Inovio's Ebola vaccine generates robust immune responses in humans
Inovio's Ebola vaccine, INO-4212, was safe, tolerable, and generated strong T cell and antibody responses in its Phase I study of 75 healthy subjects…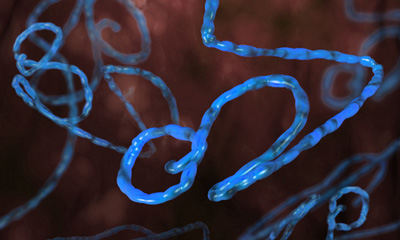 Inovio's Ebola vaccine, INO-4212, was safe, tolerable, and generated strong T cell and antibody responses in its fully enrolled Phase I study of 75 healthy subjects.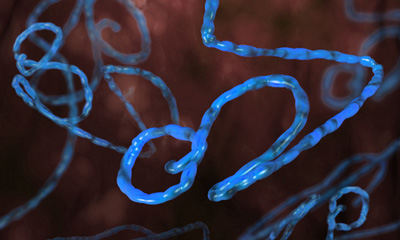 Detailed immunogenicity and safety data is being prepared for publication. In previously reported preclinical testing in mice and non-human primates, the Ebola vaccine protected 100% of immunised animals from sickness and death following exposure to a lethal dose of Ebola virus.
This human study was conducted by an Inovio-led consortium, which was selected and awarded $45 million by the US Defence Advanced Research Projects Agency (DARPA) in 2015 to take a multi-faceted approach to prevent and treat Ebola infection.
This initial trial evaluated INO-4212 in five groups of healthy subjects. INO-4212 consists of two optimised SynCon DNA plasmids coding for the Ebola glycoprotein antigen from circulating Ebola strains from 1975 – 2014. These plasmids were tested separately and together in muscle and skin in five study arms, one including Inovio's DNA-based IL-12 immune activator. Of 69 evaluated subjects, 64 seroconverted and mounted a strong antibody response to the Ebola glycoprotein antigen following the three dose immunisation regimen; 48 subjects seroconverted after only two doses.
Significantly, in the study arm using intradermal (skin) administration, 13 of 13 evaluable subjects (100%) generated antigen-specific antibody responses after only two doses and all remained seropositive after three immunisations. Similarly, in the study arm receiving the vaccine with intramuscular administration in combination with plasmid IL-12, 12 of 13 evaluable subjects demonstrated strong antibody responses after only two immunisations and 13 of 13 produced strong antibody responses after three immunizations.
The Ebola glycoprotein specific geometric mean antibody titers measured in the five cohorts ranged from over 2,000 to greater than 46,000. Significantly, a majority of vaccinated subjects in each of the five cohorts produced strong Ebola antigen specific T-cell responses as measured by interferon gamma ELISpot analysis.
INO-4212 "well tolerated" to date
To date INO-4212 has been well tolerated and has not demonstrated systemic serious adverse effects, such as fever, joint pain, and low white blood cell counts, reported in association with some viral vector based Ebola vaccines currently in development. Moreover, unlike the viral vectored vaccines which must be kept frozen, INO-4212 was formulated in a solution which was kept refrigerated (2-8 C).
The data was presented today by Dr Niranjan Y. Sardesai, Inovio's Chief Operating Officer and Principal Investigator on the DARPA Ebola program, at The World Vaccine Congress in Washington, DC. Dr Sardesai said, "The induction of strong Ebola specific antibody and T cell responses has been difficult to achieve in previous human studies. We are pleased by the immune responses achieved using two and three vaccination regimens in humans with our optimised DNA vaccines delivered using electroporation, adding to the successful animal immune response and challenge studies using our approach. We are particularly excited about the positive immunology data using intradermal immunisation as this delivery would facilitate even greater clinical and commercial potential for DNA vaccination."
Related organisations
Related diseases & conditions