Encouraging top-line interim results for RHB-104 in RRMS
RedHill has announced encouraging top-line interim results from its CEASE-MS study of RHB-104 in patients with relapsing-remitting multiple sclerosis…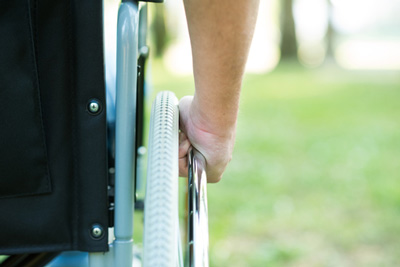 RedHill Biopharma has announced encouraging top-line interim results from its ongoing CEASE-MS Phase IIa proof-of-concept clinical study evaluating fixed oral dose RHB-104 in patients treated for relapsing-remitting multiple sclerosis (RRMS).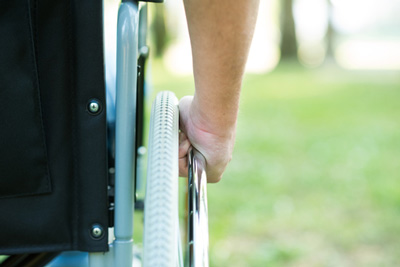 RHB-104 is a proprietary, orally administered, potentially groundbreaking antibiotic combination therapy with potent intracellular, anti-mycobacterial and anti-inflammatory properties. The ongoing CEASE-MS Phase IIa clinical study is evaluating fixed oral dose RHB-104 as add-on therapy to interferon beta-1a for the treatment of RRMS. The study was designed as an uncontrolled, non-powered, single-arm, open-label proof-of concept study with the objective of evaluating the safety and potential efficacy of RHB-104 using a series of exploratory measures. Eighteen RRMS patients were enrolled in two clinical centres in Israel. The patients received 24 weeks of treatment with RHB-104 and the interim data are presented in this press release. The patients are currently being evaluated for an additional follow-up period of 24 weeks after completing treatment with RHB-104.
Eighteen patients suffering from RRMS were enrolled in CEASE-MS, of which 17 patients who completed dose escalation were included in the modified intent-to-treat (mITT) data set. The patients had been treated with interferon beta-1a for an average of approximately five years prior to enrolment in the study, experienced at least one MS relapse within 12 months prior to enrolment or two MS relapses within 24 months prior to enrolment, and had an EDSS score of 6.0 or less at screening, with a mean of 3.06. The per protocol (PP) analysis included ten patients, all of whom completed both the dose escalation and 24 week treatment period without any major protocol deviations.
Patients in the study experienced an annualised relapse rate (ARR) of 0.288 in the mITT population and 0.0 in the per-protocol (PP) population, respectively. These results compare favourably with previously reported values for both interferon beta-1a therapies Avonex and Rebif.
88% of the mITT patient population and 100% of the PP patient population were relapse free at 24 weeks of treatment with RHB-104. This data compares favourably with previously reported pivotal data on the use Rebif (75%) in comparison with Avonex (63%) as standalone first line therapies. Notably, no patients in the CEASE-MS study relapsed after treatment week 8 and there was also marked improvement over historical self-control of the CEASE-MS patients.
Reduction of total T2 lesion volume at 24 weeks
Burden of disease is defined as the total volume of all MRI T2 lesions. T2 lesion load, expected to increase by approximately 11% per year in RRMS if untreated, is accepted as an indicator of response and progression in RRMS. Although not powered for efficacy, and conducted over a short period of time in a small number of patients, the CEASE-MS study interim results indicate a reduction in T2 lesion volume at 24 weeks of treatment with RHB-104 as compared to baseline, suggesting reduction in MS disease burden and comparing favourably with previously reported Avonex and Rebif data.
Overall, RHB-104 was well tolerated. There were no clinically relevant or unexpected adverse events reported in the study, and none of five serious adverse events (SAEs) seen in the study were related to the study drug.
Ira Kalfus MD, Medical Director of RedHill and the CEASE-MS commented on the encouraging results: "Although designed as an exploratory proof-of-concept study in a very small patient population and not powered for efficacy, the study interim results demonstrate positive safety data and clinical signals, supporting additional studies to better investigate the therapeutic potential of RHB-104 in RRMS. 88% of the mITT patient population and 100% of the per-protocol population were relapse free at 24 weeks of treatment. Importantly, a positive efficacy signal was seen in reduction of total T2 lesion volume at 24 weeks compared to baseline."
Dr Kalfus added: "We are looking forward to further analyses of the data upon completion of the 48 week CEASE-MS study. Patients are now completing their 24 week follow up treatment period, off RHB-104, and final results of the completed 48 week study are expected during the second half of 2016. Analysis of the completed study will drive next steps in the development path of RHB-104 for MS including identification of the patient population, comparator and clinical endpoints to be investigated in the next study."