Medivation's Board rejects Sanofi's unsolicited proposal
Medivation's Board has determined that the proposal from Sanofi to acquire Medivation for $52.50 per share substantially undervalues the company…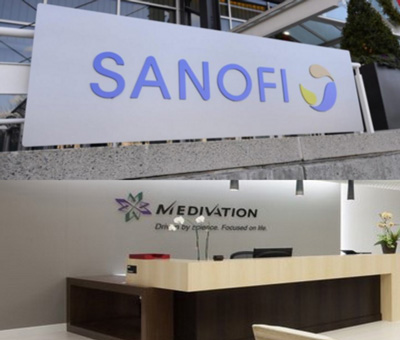 Medivation's Board of Directors have unanimously determined that the unsolicited proposal from Sanofi to acquire the company for $52.50 per share substantially undervalues Medivation and is not in the best interests of the company and its stockholders.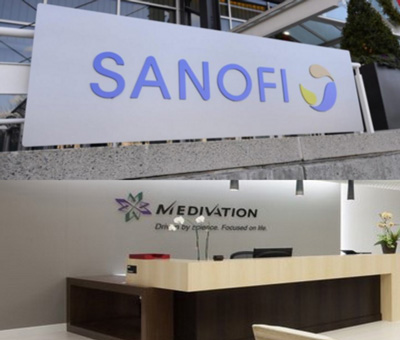 Commenting on the announcement, David Hung, M.D., Founder, President and Chief Executive Officer of Medivation, said: "Over the past several years, we have established a world class oncology franchise and a unique, diversified and highly-promising late-stage development pipeline. Further, we have a track record of delivering extraordinary value to our stockholders. Sanofi's opportunistically-timed proposal, which comes during a period of significant market dislocation, and prior to several important near-term events for the company, is designed to seize for Sanofi value that rightly belongs to our stockholders. We believe the continued successful execution of our well-defined strategic plan will deliver greater value to Medivation's stockholders than Sanofi's substantially inadequate proposal." 
In a press release, Medivation Board of Directors' said they reached this conclusion on Sanofi's proposal as it substantially undervalues Medivation and its leading oncology franchise. They added that the proposal was timed to benefit Sanofi – not Medivation's stockholders. The Board also concluded that Sanofi's proposal would deny Medivation's stockholders the value of Medivation's wholly-owned, innovative late-stage pipeline. The Board added that the execution of Medivation's business plan will deliver value to its stockholders that is far superior to Sanofi's proposal.
Sanofi remains "committed" to the combination
In a statement, Sanofi commented on Medivation rejection of the offer: "Combining Sanofi and Medivation represents a compelling strategic and financial opportunity to drive immediate and certain value for Medivation's shareholders while benefiting patients and both companies' respective stakeholders. Sanofi's all-cash proposal represents over a 50 percent premium to Medivation's two-month volume weighted average trading price (VWAP) prior to takeover rumours. 
"Sanofi is a disciplined acquirer and has a strong acquisition track-record. While to date Medivation has chosen not to enter into discussions regarding this value-creating transaction, Sanofi remains committed to the combination and looks forward to engaging directly with Medivation shareholders with regard to our proposal."
Related topics
Related organisations