Chinese companies increase services in finished dosage, exports and bio services at CPhI China 2016
CPhI China returns to the Shanghai New International Exhibition Centre (SNIEC) China from 21st to 23rd June 2016…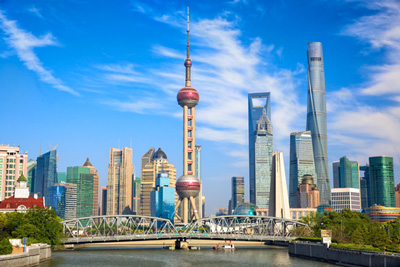 CPhI China – hosted by UBM EMEA and CCCMHPIE and co-organised by UBM Sinoexpo – returns to the Shanghai New International Exhibition Centre (SNIEC) China from 21st to 23rd June 2016.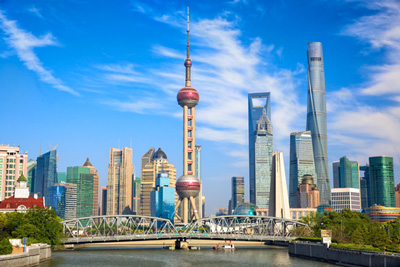 The event is once again held in conjunction with P-MEC China and will co-locate with ICSE, BioPh, Innopack, LABWorld, NEX China, P-Logi, Clean Room & EP, Hi China, co-located with Fi Asia- China.
In the last year, when viewed on a micro-economic scale, it is clear that Chinese pharma is increasingly supporting the entire pharmaceutical value chain, with biopharma in particular seeing Government support and investment. The Government's 'Made in China 2025' plan listed biomedicine including gene therapies, monoclonal antibodies and vaccines as the priority for the industry in the future. The country is also seeking increasing foreign direct investment to supplement its considerable investment capabilities, with the ambitious goal of furthering true innovation in biopharmaceuticals and advanced medicinal products.
China is already the largest producer of APIs, starting materials, critical intermediates and xcipients worldwide, producing over 4500 different types of pharmaceutical formulations in more than 60 dosage forms. The country is now pushing forwards reforms in the pharmaceutical regulatory reviews and approval systems, with the goal of eliminating the drug application backlog within 2-3 years and enhancing export potential – both to emerging economies and highly regulated markets. Chinese and international pharmaceutical enterprises including Wuxi Apptec, Sinochem, Sartorius, Canaan, Colorcon, Shinva Medical, Truking, De Dietrich, Merck Millipore, Bachem are already confirmed to participate alongside exhibiting alongside a diverse supply chain.
Michael Change, Vice President at Tofflon, commented: "Tofflon joined P-MEC China in 2007. We share the one vision to bring China-made pharmaceutical machinery into international markets. Within 9-years, we started from just one individual product, and grew into company providing total solutions for pharmaceutical manufacturers both domestic and international."
Pharma executives will meet, target prospects, and conduct business, whilst obtaining the latest insight from across a market that is rapidly advancing up the value chain and tightening regulations, but simultaneously, lowering production costs.
CPhI & P-MEC China provide the perfect platform to harness this diverse market's considerable opportunities, having evolved and grown alongside the industry for the last 16 years. At the 2016 event the floor space will expand to 150,000m2, accommodating over 2,800 exhibitors – including over 1,130 pharma ingredients exhibitors, 400+ biopharmaceutical and natural extracts specialists, 500+ pharma machinery professionals and more than 150 pharmaceutical packaging, materials & drug delivery experts.
The eleven-in-one show brings together over 35,000 attendees from more than 120 countries, including Germany, USA, Italy, Japan, China, Russia, India, Korea, Hong Kong and other countries. The entire pharmaceutical supply chain will be present via 12 dedicated product zones: from APIs to outsourcing, CRO/CMO, packaging, biopharmaceuticals, natural extracts, machinery and more.
Beyond the exhibition floor, an extensive four-day programme will include over 182 speakers from China and international thought-leaders, presenting more than 50 seminars, 24 high level forums, and two C-level networking events across three days. The programme has been tailored in conjunction with Pharmaceutical Outsourcing and Pharmaceutical Technology magazines to create an agenda that demonstrates the essential tools to build trust and relationships in China, remove the perceived barriers, and feature trends in the current business and manufacturing environment.
Sessions include the first 'China – CEEC Business Matchmaking Activities'; '2016 International Summit for Pharmaceutical Packaging & Drug Delivery Systems'; the returning 'P-MEC Summit'; and the third 'China BioPh Outlook Summit 2016'. Specific topics will outline regulation changes, challenges and opportunities; the current status of the biopharmaceutical industry, new market developments and policy hotspots; as well as the opportunities of new manufacturing technologies and information/solution systems to uphold and implement GMP standards.
New features of CPhI China 2016 include:
Supplier Finder System – An interactive floor plan that utilises a dedicated screen so onsite visitors will be able to discover the location of existing or future suppliers, based on the search by a company name, product name or company's stand number
Matchmaking Programme – A dedicated platform to optimise the time at the show covering 150,000m2. This platform allows attendees to pre-arrange meetings with their selected exhibitors, according to their business goals
CPhI TV will bring live interviews from the top companies on the show floor and live content onsite to get the best out of the show
The Natural Extract Discover tours, guided by experts will direct people through the busy show floor and present them with key players in the Natural Extract Sector
The Innovation Tours will provide attendees with the latest insight into Functional and Insulin packaging solutions in the Chinese market, as well as the opportunity to meet exhibitors across the show floor
Yaping Shen, Vice President of Jiangsu Hengrui Medicine Co. Ltd., commented: "The last 15 years has seen CPhI China grow bigger and bigger in scale. Chinese raw material suppliers become more and more professional. More companies have secured authentication from US, EU and Japan, as many foreign customers choose to join the CPhI China exhibition".
Andreas Mavrommatis, Marketing Director at UBM EMEA, commented: "China has been an increasingly dominant force in pharma for the last decade and already leads in total volumes of APIs and excipients. But we are now seeing an increasingly large number of providers across the full spectrum of the pharma value chain attend at CPhI China. In particular, biopharmaceuticals, finished product providers, natural extracts and CROs are rapidly expanding. At CPhI China we have the largest gathering of the key players and companies from across the industry all looking to maximise opportunities in this huge domestic healthcare economy. But just as crucially, the scope to export pharmaceutical products worldwide"
To register online, visa information and learn more about CPhI China, visit: http://www.cphi.com/china/