FDA grants Priority Review for olaratumab BLA
The US Food and Drug Administration (FDA) has granted Priority Review to Lilly's biologics license application (BLA) for olaratumab, in combination with doxorubicin, for the potential treatment of people with advanced soft tissue sarcoma (STS) not amenable to curative treatment with radiotherapy or surgery.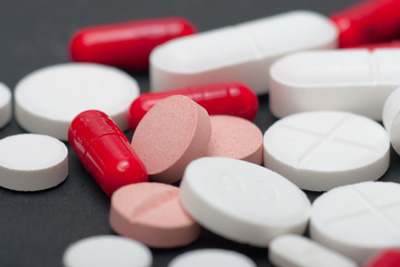 Commenting on the news, Richard Gaynor, M.D., senior vice president, product development and medical affairs for Lilly Oncology, said: "We are encouraged that the FDA has granted Priority Review for olaratumab as a potential treatment for advanced soft tissue sarcoma. We are hopeful that, if approved, olaratumab will provide a meaningful addition to the limited treatment options for this rare and difficult-to-treat disease."
Providing Priority Review status for olaratumab reinforces that the therapy is a potential medicine that treats a serious condition and can provide significant improvement in the treatment of people with advanced STS. Submission was completed in the first quarter of 2016.
Olaratumab is a human IgG1 monoclonal antibody that is designed to disrupt the PDGF Receptor-α (platelet-derived growth factor receptor α) pathway on tumour cells and on cells in the tumour microenvironment. This means it may cause anticancer activity by targeting tumour cells directly, as well as cells that surround and support tumour growth.
BLA submission based on the JGDG Phase II trial
The BLA submission for the therapy was based upon the results from a pivotal Phase II trial, JGDG, an open-label, randomised study that compared olaratumab in combination with doxorubicin chemotherapy to doxorubicin alone in patients with advanced STS not amenable to curative treatment with surgery or radiotherapy.
A Phase III trial of olaratumab and doxorubicin in advanced STS is currently recruiting adult patients.
Lilly also submitted the therapy to the European Medicines Agency (EMA) in the first quarter of 2016, and the application is currently being reviewed under an accelerated assessment schedule. 
Related organisations
Related drugs
Related diseases & conditions