Pneumococcal vaccine PnuBioVax safe and immunogenic in Phase I study
ImmBio has reported positive results from the First-in-Human study of its novel vaccine, PnuBioVax, against the bacterial pathogen Streptococcus pneumoniae…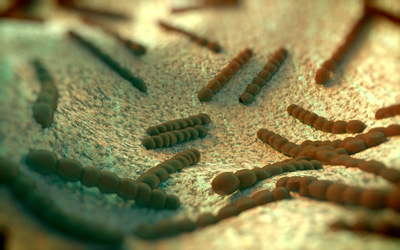 ImmBio has reported positive results from the First-in-Human study of its novel vaccine, PnuBioVax, against the bacterial pathogen Streptococcus pneumoniae.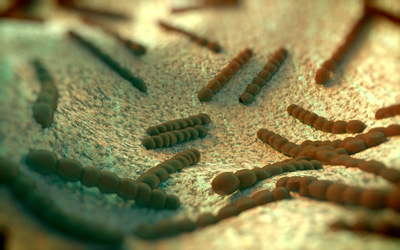 The vaccine was found to be safe and well tolerated, and capable of producing antibody responses against key S. pneumoniae antigens broadly conserved across strains.
Commenting on the results, Dr Chris Bailey, Development Director at ImmBio, said: "The results of this study have demonstrated the safety of PnuBioVax in adults, and we are now looking at developing the vaccine further, focusing on the at-risk populations for pneumococcal disease of the young and the elderly."
The randomised, double blind study assessed the safety and immunogenicity of PnuBioVax for three different dosages (50 μg, 200 μg, and 500 μg) compared to placebo. Doses of PnuBioVax were administered intramuscularly on three occasions, 28 days apart. A total of 36 healthy males and females, aged 18 to 40 years, were recruited for the study.
Assessment of safety data concluded that no clinically-significant changes of vital signs, ECG and blood chemistries were observed as a result of treatment with PnuBioVax, and, importantly, no serious adverse events were seen. Overall, PnuBioVax was concluded to be safe and well tolerated.
Statistically significant increase in total antibody response
A statistically significant increase in total antibody response was seen in the 200 and 500 µg dose groups compared to placebo, showing PnuBioVax to be immunogenic. In addition, 100% of subjects in the high dose group achieved a significant immune response. Response to specific disease relevant antigens, such as Ply and Pneumococcal surface protein A (PspA) were also observed, indicating PnuBioVax's capability of broad protection across strains.  The range of doses used was able to demonstrate a relationship between dose and antibody response. The study showed no clear advantage of a 500 µg dose over 200 µg dose of PnuBioVax.
A correlation was seen between antibodies generated against Ply and inhibition of the haemolytic effects of the pathogen on red blood cells. This is indicative of PnuBioVax's ability to neutralise the Ply toxin, a factor implicated in the virulence of S. pneumoniae.
Graham Clarke, CEO of ImmBio, commented: "Demonstrating that PnuBioVax is safe and immunogenic through this Phase I clinical study is a fundamental step in our mission to create a universal vaccine against pneumococcal disease. This provides the real prospect of a strain-independent pneumococcal disease prophylactic vaccine. We are now looking for partners to progress PnuBioVax through late stage clinical development, manufacturing and marketing."
Related topics
Related organisations