FDA grants Breakthrough designation to ibrutinib in cGVHD
The US Food and Drug Administration (FDA) has granted a fourth Breakthrough Therapy Designation for ibrutinib (Imbruvica) as monotherapy for the treatment of patients with chronic graft-versus-host-disease (cGVHD) after failure of one or more lines of systemic therapy.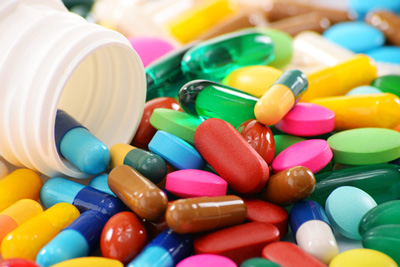 The FDA also granted the therapy Orphan Drug Designation for cGVHD. This marks the first time ibrutinib has been granted Breakthrough Therapy Designation or Orphan Drug Designation for an indication beyond haematologic malignancies.
GVHD is a life-threatening condition in which the body is attacked by donor immune cells after a patient undergoes an allogeneic stem cell or bone marrow transplant. Currently, most GVHD patients are prescribed glucocorticoids, a type of steroid treatment, but many do not respond.
Ibrutinib is jointly developed and commercialised by Janssen and Pharmacyclics. Commenting on the news, Sen Zhuang, M.D., Ph.D., Vice President, Clinical Development, Hematology for Janssen Research & Development, said: "We are excited to learn if the mechanism of action for ibrutinib may allow its use beyond its current indications in hematologic malignancies. Two key kinase enzymes are believed to be involved in the cell signaling associated with chronic graft-versus-host-disease: Bruton's tyrosine kinase and interleukin-2-inducible T-cell kinase, known as BTK and ITK respectively. Chronic GVHD is a debilitating condition with limited treatment options. We're hopeful ibrutinib can make a difference and look forward to working with the FDA and our strategic partner, Pharmacyclics, on this development programme."
The FDA granted ibrutinib Breakthrough Therapy Designation for cGVHD based on data from a Phase Ib/II study. Overall, the therapy showed early clinical activity in the reduction of cGVHD based on the National Institutes of Health (NIH) Consensus Response Criteria.
Related topics
Related drugs