AbbVie announces study data for Humira in fingernail psoriasis
Nearly half of adult patients treated with Humira achieved at least a 75% improvement in their fingernail psoriasis compared to patients receiving placebo…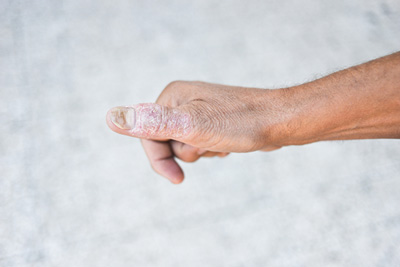 New findings from a Phase III study of patients with moderate to severe psoriasis demonstrate that nearly half of adult patients treated with AbbVie's Humira (adalimumab) achieved at least a 75 percent improvement in their moderate to severe fingernail psoriasis compared to patients receiving placebo.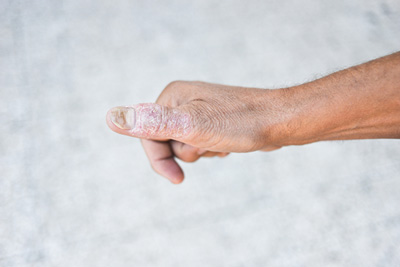 Fingernail psoriasis occurs in up to 55 percent of people living with psoriasis and up to 70 percent of people living with psoriatic arthritis. It is associated with pitting, deformation, thickening, discoloration and separation of the nail from the nail bed.
"Fingernail psoriasis is a very challenging condition that is often unaddressed due to the lack of treatment options," said Kim Papp, M.D., Ph.D., study investigator, founder and president, Probity Medical Research, Waterloo, Ontario. "The results presented today are encouraging for patients living with this unmet need."
In the study, 46.6 percent of patients achieved at least a 75 percent improvement in modified Nail Psoriasis Severity Index (mNAPSI) versus 3.4 percent for placebo. In addition, 48.9 percent achieved Physician's Global Assessment-fingernail-psoriasis of 0 (clear) or 1 (minimal) with at least a 2-point improvement from baseline versus 6.9 percent for placebo.
"This research reinforces our commitment to identifying solutions for serious unmet medical needs in dermatology," said John Medich, Ph.D., vice president, clinical development, immunology, AbbVie. "Our data at Psoriasis 2016 demonstrates AbbVie's continued commitment to HUMIRA and expands on the extensive research conducted over more than 18 years to support patients with serious immune-mediated diseases."
Related organisations
Related drugs
Related diseases & conditions