FDA approves Shire's Xiidra for dry eye disease
With this approval, Xiidra is the only prescription eye drop indicated for the treatment of both signs and symptoms of this condition…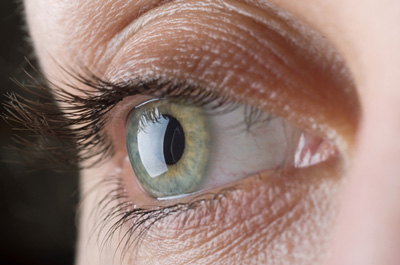 The US Food and Drug Administration (FDA) has approved Shire's Xiidra (lifitegrast ophthalmic solution) 5% for the treatment of the signs and symptoms of dry eye disease in adult patients.
Xiidra is the only prescription eye drop indicated for the treatment of both signs and symptoms of this condition.
The safety and efficacy of Xiidra was studied in 1,181 patients (of which 1,067 patients received lifitegrast 5%) in four placebo-controlled 12-week trials. Each of the four studies assessed the effect of Xiidra on both the signs and symptoms of dry eye disease at baseline, week two, six and 12. In all four studies, a larger reduction in eye dryness score (EDS) was observed with Xiidra at six and 12 weeks. In two of the four studies, an improvement in EDS was seen with Xiidra at two weeks. At week 12, a larger reduction in inferior corneal staining score (ICSS) favouring Xiidra was observed in three of the four studies. The most common adverse reactions reported in 5 to 25 percent of patients were instillation site irritation, altered taste sensation (dysgeusia) and reduced visual acuity.
A "significant milestone" for Shire
Commenting on the approval, Flemming Ornskov, M.D., MPH, CEO, Shire, said: "The approval of Xiidra marks a new day in treatment options for patients with dry eye disease, with the only prescription eye drop approved in the U.S. specifically to treat both the signs and symptoms of the condition. As Shire's first FDA-approved medicine in ophthalmics, this significant milestone advances our goal of becoming the global leader in this category, where there are unmet patient needs."
An estimated 16 million adults in the US are diagnosed with dry eye disease. The inflammation associated with dry eye is thought to be primarily mediated by T-cells and associated cytokines. One effect of this process may be increased expression of intracellular adhesion molecule-1 (ICAM-1); ICAM 1 may be overexpressed in corneal and conjunctival tissues in dry eye disease. Lifitegrast is a small-molecule integrin antagonist that binds to the integrin lymphocyte function-associated antigen-1 (LFA-1), a cell surface protein found on leukocytes, and blocks the interaction of LFA-1 with its cognate ligand ICAM-1. LFA-1/ICAM-1 interaction can contribute to the formation of an immunological synapse resulting in T-cell activation and migration to target tissues. In vitro studies demonstrated that lifitegrast may inhibit T-cell adhesion to ICAM-1 in a human T-cell line and may inhibit secretion of inflammatory mediators (cytokines) in human peripheral blood mononuclear cells.
Related organisations
Related diseases & conditions