Eczema wounds diseased by S. aureus contamination
A new study has revealed that 70% of eczema patients are colonised with Staphylococcus aureus bacteria (S. aureus, including MRSA) on their skin lesions…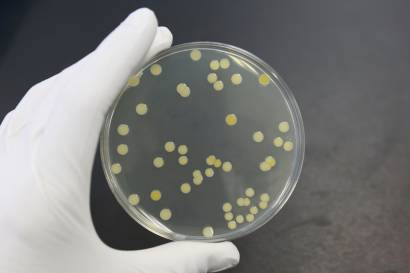 A new study has revealed that 70% of eczema patients are colonised with Staphylococcus aureus bacteria (S. aureus, including MRSA) on their skin lesions.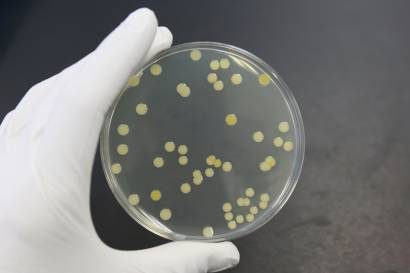 Patients with more severe disease had a greater risk of being colonised. These results provide an indication of the importance of colonisation as a possible trigger in eczema.
A primary trigger of the condition itself?
Erasmus MC University systematically reviewed the data, looking at 95 observational studies comprising over 9000 patients, discovering that 39% of eczema patients carried S. aureus on healthy skin, compared with 70% that carried it on injured skin, where the dermatitis is present, a twenty-fold increase compared to healthy controls.
In addition, up to 80% of eczema patients were found to have a strain of S. aureus that produced a toxin. A toxin, known to stimulate the inflammatory response, contributing to the skin barrier defects in eczema, and therefore may be a primary trigger of the condition itself.
The issue with antibiotics
Currently, eczema is mainly treated with corticosteroids and in the case of infection, with antibiotics. However, these drugs can result in side effects, drug-resistance and damage to the skin's normal beneficial bacteria, making them unsuitable for long-term use.
Professor of Paediatric Dermatology at the Erasmus MC University, Suzanne Pasmans said, "This review demonstrates the importance of colonisation with S. aureus, as a factor in the pathogenesis of atopic dermatitis. To decipher the exact role of S. aureus, studies using targeted antistaphylococcal therapy for the skin need to be done."
Micreos, a Dutch biotech company who helped fund the review, are currently developing a bacteria-killing enzyme, endolysin, for the treatment of MRSA and other strains of S.aureus.
Professor Pasmans added, "We have just enrolled the first patients in a prospective, randomised, placebo controlled trial using" [endolysins].
"This study will provide insight in the effects of targeted S. aureus elimination on the overall skin-microbiome and clinical symptoms of eczema".
Related organisations
Related diseases & conditions