Success for Sanofi and Regeneron's LDL cholesterol trial
The trial showed adding praluent to existing therapy reduced LDL cholesterol by approximately 50% from baseline, compared to 2% increase for placebo…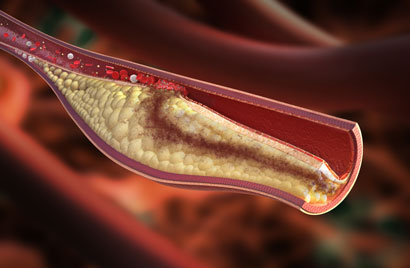 Sanofi and Regeneron Pharmaceuticals Phase 3 trial successfully used praluent (alirocumab) to treat patients with an inherited form of high cholesterol known as heterozygous familial hypercholesterolemia (HeFH) who require regular weekly or bi-weekly apheresis treatment.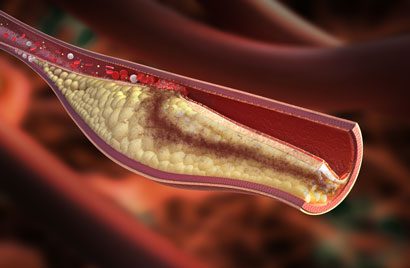 The trial demonstrated that adding praluent to existing therapy reduced LDL cholesterol by approximately 50% from baseline (compared to 2% increase for placebo). Praluent significantly reduced the need for apheresis treatment by 75% compared to placebo (p<0.0001), the primary endpoint of the study.
LDL apheresis
Apheresis is a procedure similar to kidney dialysis where bad (LDL) cholesterol is removed from the blood, and is usually reserved for high-risk patients with very high cholesterol unable to achieve their cholesterol-lowering goals on any other therapy.
Despite being treated with apheresis and entering the trial with very high LDL cholesterol levels (4.7 millimoles/liter [mmol/L] or 181 milligrams/deciliter [mg/dL]), 63% of patients treated with praluent no longer required apheresis therapy after six weeks.
Cholesterol levels
At this same time point, the average LDL cholesterol level among the praluent-treated group was 2.3 mmol/L (90 mg/dL), compared to 4.8 mmol/L (185 mg/dL) in the placebo group. European guidelines recommend LDL cholesterol target levels between 1.8-3.0 mmol/L (70-115 mg/dL), depending on cardiovascular risk.
"Findings from [the study] suggest a role for praluent in the overall management of patients with HeFH undergoing regular apheresis therapy, with the potential to reduce the need for burdensome apheresis treatments," said Patrick Moriarty, MD, University of Kansas Medical Center.
"This is a significant development in the continued investigation of this drug in HeFH patients, because it is the first clinical trial to demonstrate that praluent reduced the frequency of apheresis therapy."
 Apheresis therapy is an invasive, time-consuming and expensive treatment for some of the most difficult-to-treat patients. Treatment may cost up to $100,000 for each patient per year in the US or up to €60,000 in Germany, where there are 200 centers and LDL apheresis is more frequently used. In the US there are only approximately 60 apheresis centers and many patients must travel significant distances for the procedure.
Other key results include:
93% of patients treated with praluent experienced at least a 50% reduction in their apheresis procedures (p>0.0001).
Throughout the trial, patients treated with praluent experienced significant reductions in their LDL cholesterol starting at week 6 (55% greater reduction compared to placebo), and lasting until the trial ended, at week 18 (46% greater reduction compared to placebo) (p<0.0001).
A similar proportion of patients experienced adverse events (AEs) in both the praluent and placebo groups (76% of both groups). The most common AEs were: fatigue (15% Praluent; 10% placebo), nasopharyngitis (10% Praluent; 10% placebo), diarrhea (10% Praluent; 0% placebo), myalgia (10% Praluent; 5% placebo), upper respiratory infection (7% Praluent; 19% placebo), headache (7% Praluent; 5% placebo), arthralgia (7% Praluent; 10% placebo), and back pain (5% Praluent; 10% placebo).
The completed Phase 3 trial involved 62 patients from 14 treatment centres in the US and Germany. Praluent is approved in approximately 40 countries worldwide, including the US, Japan, Canada, Switzerland, Mexico, Brazil and the European Union.