FDA approves Genmab's ofatumumab for relapsed CLL
Approval is supported by the Phase III complement study that evaluated ofatumumab in combination with FC versus FC alone in patients with relapsed CLL…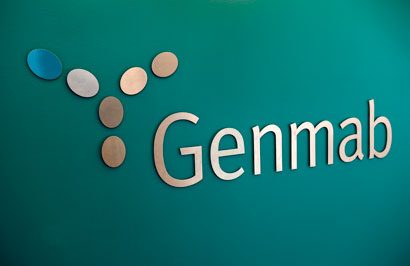 The US Food and Drug Administration (FDA) has approved Genmab's ofatumumab (Arzerra), in combination with fludarabine and cyclophosphamide (FC), to treat patients with relapsed chronic lymphocytic leukaemia (CLL).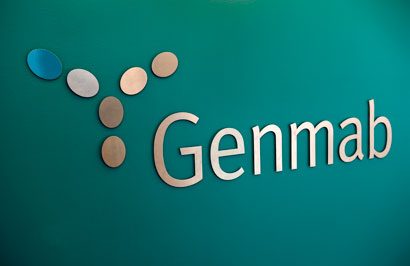 Approval for this indication by the FDA is based on results from the Phase III complement study that evaluated ofatumumab in combination with FC versus FC alone in patients with relapsed CLL.
Ofatumumab
Ofatumumab is a human monoclonal antibody that is designed to target the CD20 molecule found on the surface of chronic lymphocytic leukaemia (CLL) cells and normal B lymphocytes.
The evidentiary trial
The Phase III study examined 365 patients in 18 countries with relapsed CLL, randomising them 1:1 to treatment with up to six cycles of ofatumumab in combination with fludarabine and cyclophosphamide (FC) or up to six cycles with fludarabine and cyclophosphamide alone.
The primary endpoint of the study was progression free survival (PFS).
A median PFS in patients receiving the combined drugs was 28.9 months, compared to 18.8 months in patients receiving FC alone (HR =0.67, p=0.0032).
Secondary endpoints included overall response rate, overall survival, patient reported outcomes, time to response, duration of response, time to progression, time to next therapy, safety assessments and quality of life. The safety profile observed in this study was consistent with other trials of ofatumumab and no new safety signals were observed.
"This is the fourth CLL indication approved in the US for arzerra, and we are pleased to see the availability of this treatment expand to a wider number of patients," said Jan van de Winkel, PhD Chief Executive Officer of Genmab.
Chronic lymphocytic leukaemia
CLL is the most commonly diagnosed adult leukaemia in Western countries, and accounts for approximately 1 in 4 cases of leukaemia. Most CLL patients experience disease progression despite initial response to therapy and may require additional treatment.
Novartis partnership
The application was submitted to the FDA by Novartis under the ofatumumab collaboration between Novartis and Genmab.
Arzerra is marketed under a collaboration agreement between Genmab and Novartis. Novartis has rights to develop ofatumumab in autoimmune indications, including multiple sclerosis.