Daiichi Sankyo Phase 1 HER2-targeting antibody drug safe and effective to treat breast cancer
DS-8201a is an investigational antibody drug conjugate comprised of a humanised anti-HER2 antibody attached by a peptide linker to a novel topoisomerase…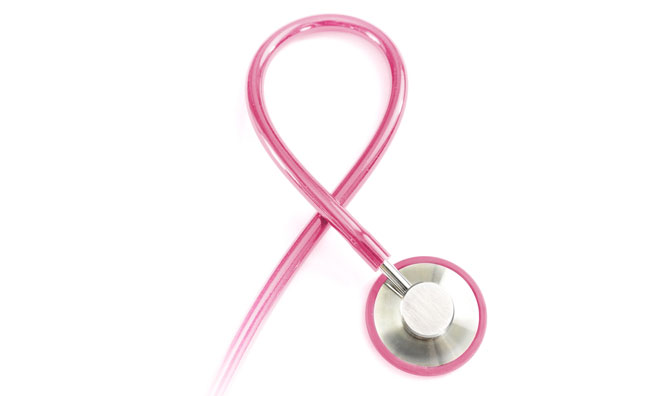 Daiichi Sankyo announced safety and preliminary efficacy data from a phase 1 study of DS-8201a, a novel investigational HER2-targeting antibody drug conjugate, which suggest that it was well-tolerated with no dose-limiting toxicities. These results, from the dose escalation part of a two-part phase 1 study of DS-8201a, were presented during a late-breaking poster discussion session at the ESMO 2016 Congress, the annual meeting of the European Society for Medical Oncology (ESMO).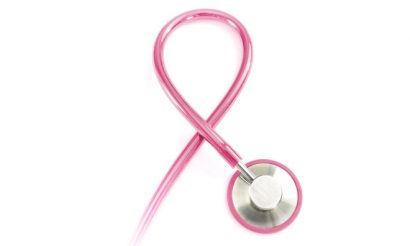 DS-8201a is an investigational antibody drug conjugate comprised of a humanised anti-HER2 antibody attached by a peptide linker to a novel topoisomerase I inhibitor (DXd) payload, utilising Daiichi Sankyo's proprietary payload and linker-payload technology.
Preliminary overall efficacy results in 20 evaluable patients demonstrated an objective response rate of 35% (seven partial responses) and disease control rate of 90%, including 12 patients previously treated with ado-trastuzumab emtansine (T-DM1) and five patients with HER2 low expression (IHC2+/FISH or IHC1+). In 15 patients with HER2+ disease defined as IHC3+ or IHC2+/FISH+, the disease control rate was 100%. Seventeen patients are still on treatment, and five of the first 10 patients have been under active treatment (0.8 to 6.4 mg/kg) for more than 24 weeks. Median progression free survival has not been reached.
"Despite recent advances in treating HER2+ breast and gastric cancer, there still remains a large unmet need for patients with HER2+ disease whose tumours are no longer controlled by currently approved targeted HER2 treatments or for tumours that express low HER2," said Antoine Yver, MD, MSc, Executive Vice President and Global Head, Oncology Research and Development, Daiichi Sankyo. "These preliminary results are compelling and warrant further clinical evaluation of DS-8201a in several different patient populations expressing HER2."  
"The components that make up DS-8201a are unique from any other antibody drug conjugate currently in clinical development and may explain the clinical activity observed at such an early phase of development," said José Baselga, MD, PhD, Physician-in-Chief and CMO at Memorial Sloan Kettering. "While the results of this study provide important preliminary proof-of concept for the novel mechanism of action of DS-8201a, additional research will be needed to further confirm these findings."
Dose escalation
A total of 22 patients (16 breast cancer, 5 gastric cancer, 1 gastroesophageal junction adenocarcinoma) were treated in the dose escalation part of the study. The maximum tolerated dose was not reached (0.8-8.0 mg/kg given every three weeks) and there have been no dose-limiting toxicities at pharmacologically-active exposure and a favourable pharmacokinetic profile. Seven grade 3 adverse events were seen in three patients (1 hypokalaemia, 1 anaemia, 1 neutrophil count decreased, 2 lymphocyte count decrease, 1 ALP increase and 1 cholangitis). Most common adverse events were mild or moderate gastrointestinal and haematological events.
HER2+ Breast Cancer Subgroup Analyses
A total of 18 patients enrolled in the study received one or more prior anti-HER2 therapies (18 received trastuzumab, 13 ado-trastuzumab emtansine, 5 pertuzumab, 4 lapatinib). In 12 evaluable HER2+ breast cancer patients previously treated with ado-tratuzumab emtansine (T-DM1), the objective response rate was 42% with a disease control rate of 92%.
"It is impressive that DS-8201a showed activity in these patients since many were heavily pre-treated with more than one HER2-targeting agent including T-DM1, and some with very substantial tumour load or large tumours," said Kenji Tamura, MD, PhD, Chairman, Department of Breast and Medical Oncology, National Cancer Center Hospital, Tokyo. "This finding will be further evaluated in the second part of this study where one cohort will include only advanced breast cancer patients previously treated with T-DM1."
Related diseases & conditions