Up to 10-fold increase in assay sensitivity – discover Morffi™ at MEDICA 2016
BBI Solutions will be showcasing its Morffi™ signal enhancement technology on Stand F26 in Hall 1 at MEDICA 2016…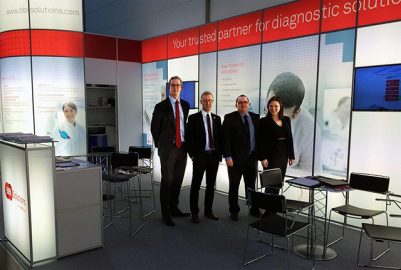 BBI Solutions will be showcasing its Morffi™ signal enhancement technology on Stand F26 in Hall 1 at MEDICA 2016.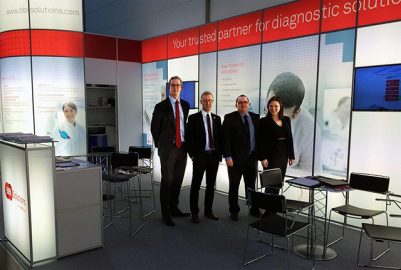 This year's exhibition, which takes place in Dusseldorf from the 14th to the 17th of November, will give delegates a chance to explore this innovative technology and learn about the complete range of high quality raw materials and services the company offers to the IVD industry.
Morffi technology can improve performance for lateral flow immunoassays by increasing signal intensity and sensitivity up to 10-fold, as well as offering a faster time to result. Visitors to the stand will be able to discuss the potential of this novel conjugate blocking method, which is offered as part of BBI's lateral flow development and OEM manufacturing services. The event will also be one of the first chances for customers to see the company's recently extended portfolio, including a range of disease-specific antibodies and the new CellAdvance™ range of cell culture reagents. This expanded product offering represents an unparalleled source of high quality raw materials for the IVD market, backed by 30 years of BBI expertise in the lateral flow market. And if you still can't find what you're looking for, speak to the team about the company's custom end-to-end assay development services, helping you to go from initial concept to final manufacture and beyond.
Join BBI Solutions on Stand F26 in Hall 1 at MEDICA 2016 to learn more about the future of lateral flow technology, or visit http://www.bbisolutions.com/events/medica-2016/ to pre-book an appointment with the team.