Top 10 global pharmaceutical company selects Payne Security's Tear Tape solution
One of Payne Security's anti-counterfeiting solutions has been selected…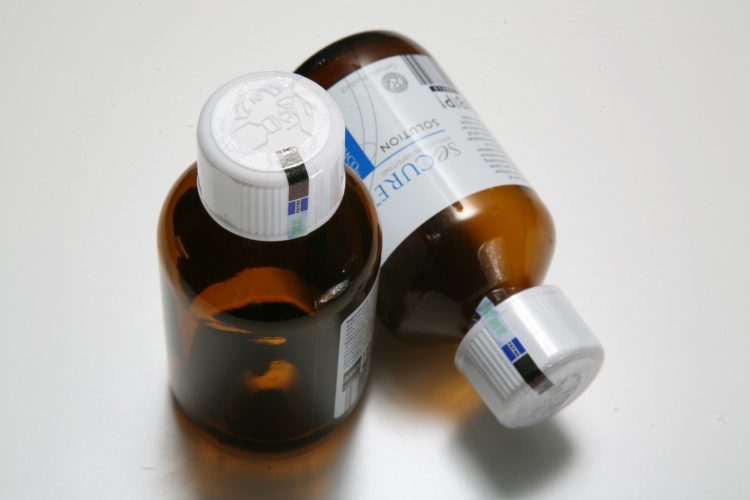 Top 10 Global Pharmaceutical Company Selects Payne Security's Tear Tape Solution to Protect Against Counterfeit Drugs
Payne Security, a leading supplier of brand protection solutions, has announced that one of its anti-counterfeiting solutions has been selected by a top ten global pharmaceutical company.
The company selected Payne's bespoke holographic Tear Tape technology to provide high security, protect its pharmaceutical products from counterfeiting and to provide tamper evidence. The overt technology was selected to provide a rapid, visual security solution that could provide instant reassurance to medical staff concerning the legitimacy and safety of the bottled drug product. The client revealed that counterfeiters, working together with corrupt health care workers and supply chain staff, were collecting empty product bottles, filling them with combinations of authentic and counterfeit product and then reintroducing the counterfeits into the supply chain. With increasing numbers of counterfeit drugs entering the market, the pharmaceutical company needed a rapidly deployable solution and approached Payne Security for specialist advice on the most appropriate solution to enable medical staff to instantly authenticate products through visual inspection.
Payne Security's Tear Tape technology is an ideal medium to efficiently and cost-effectively integrate anti-counterfeit solutions into product packaging. It can carry a variety of sophisticated brand protection devices, including overt and covert authentication and tamper evidence technologies, as well as leading edge security print features. Payne Security's design studio employs the latest computer systems and software to incorporate sophisticated features which are difficult for forgers to replicate. These, combined with optically variable features such as colour shift inks or holographic devices within the design, enable the product to be validated both quickly and easily.
Neil Ivey, Sales Development Manager, comments: "This customer was an existing client for our group and they were referred to Payne Security as they had an issue finding a secure solution for their product. We were delighted to be able to provide the customer with a broad offering from our comprehensive suite of technologies as well as extensive consultancy advice.
This enabled the client to make an informed, unbiased decision and select the technology most appropriate for their needs. In addition, we were also able to offer an engineering option to ensure the solution was workable for the specific product packaging."
For further information on Payne Security and its innovative anti-counterfeiting solutions, please email [email protected], call +44 (0) 115 975-9000 or visit www.payne-security.com.