ThromboGenics and BioInvent announce the start of new study of novel antibody anti-cancer agent TB-403 (Anti-PlGF) by partner Roche
Two new studies now ongoing…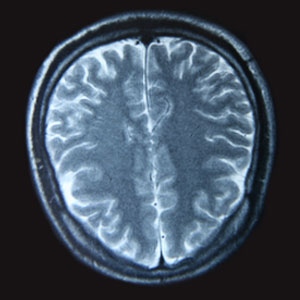 ThromboGenics NV (Euronext Brussels: THR) and co-development partner BioInvent International AB (OMXS: BINV) announce today that their partner Roche (SIX: RO, ROG; OTCQX: RHHBY) has dosed the first patient in a Phase Ib/II study with the novel antibody anti-cancer agent TB-403 (RG7334). The trial is in patients with glioblastoma multiforme, the most common and aggressive type of primary brain tumour in humans.
The multi-center, Phase Ib/II trial will examine the safety and clinical effect of TB-403 in combination with Avastin® (bevacizumab) in patients with recurrent glioblastoma. Secondary objectives include safety, tolerability and pharmacokinetics of the combination. The trial will also include an evaluation of candidate biomarkers. The study will recruit approximately 100 patients.
The start of the Phase Ib/II glioblastoma study has triggered a €4 million milestone payment to ThromboGenics and BioInvent. This is the second clinical milestone that they have received from Roche. The first milestone of €10 million was paid last year when Roche initiated an imaging study in patients with colorectal and ovarian cancer.
In March 2011, Roche initiated a Phase Ib study of TB-403 in patients with primary liver cancer (hepatocellular carcinoma). This study will determine the safety, tolerability and dosage of TB-403 in combination with Nexavar® (sorafenib), as well as pharmacokinetics and pharmacodynamics. The study will recruit 60-70 patients.
Dr Patrik De Haes, CEO of ThromboGenics, commented, "The start of these trials reflects a great interest in evaluating TB-403, in combination with more established oncology drugs, in a range of cancer indications. The glioblastoma study, using TB-403 together with Avastin, is designed to find better treatment options for patients with this very aggressive form of brain cancer. I believe that these studies will confirm that the further development of this novel selective anti-angiogenic antibody is warranted."
Svein Mathisen, CEO of BioInvent added, "We are very pleased that Roche has decided to take TB-403 to the next stage of its development. We believe that TB-403 could make a major contribution to the armamentarium used to treat cancer. In glioblastoma, the medical need is significant and it is our hope that this unique product candidate could improve the prospects for this patient group whose current treatment options are very limited."