Phase II Study Results
AstraZeneca announced encouraging results from a phase II study in patients with platinum-sensitive relapsed serous ovarian cancer…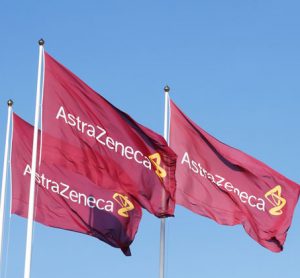 AstraZeneca (NYSE:AZN) announced today encouraging results from a phase II study in patients with platinum-sensitive relapsed serous ovarian cancer (SOC) who had received maintenance treatment with the investigational drug olaparib, after the completion of chemotherapy. The results of this study have been featured today as part of the official American Society of Clinical Oncology (ASCO) 2011 annual meeting press cast.
In this phase II, randomised, double-blind, multicenter, placebo-controlled study, olaparib 400 mg twice daily significantly extended progression free survival (PFS) by RECIST (HR=0.35; 95% CI=0.25-0.49; p<0.00001) compared to placebo Median PFS: 8.4 vs 4.8 months respectively. The study evaluated 265 patients who had received two or more previous platinum regimens and who were in a partial or complete response following their last platinum-containing regimen.
Olaparib also significantly prolonged the secondary endpoint of time to progression (TTP) by CA-125 or RECIST (HR=0.35; 95% CI=0.25-0.47; p<0.00001) Median TTP 8.3 vs 3.7 months respectively. Overall survival (OS) data at the time of data cut off were too immature for analysis.
The majority of adverse events (AEs) were CTCAE grade 1 or 2. AEs more commonly reported with olaparib than placebo included nausea (68% vs 35%), fatigue (49% vs 38%), vomiting (32% vs 14%) and anemia (17% vs 5%).
"These results are encouraging as they suggest that olaparib may have a positive effect on PFS in women with serous ovarian cancer, and may be a valuable therapeutic option for this aggressive form of cancer," said Dr. Jane Robertson, Medical Science Director, AstraZeneca.
The full study data will be presented by principal investigator, Professor J.A. Ledermann during an oral presentation at the forthcoming ASCO 2011 annual medical meeting (abstract #5003).