FDA approves Tafinlar-Mekinist combination for the treatment of ATC
The U.S. Food and Drug Administration has approved Tafinlar and Mekinist administered together, for the treatment of anaplastic thyroid cancer that cannot be removed by surgery…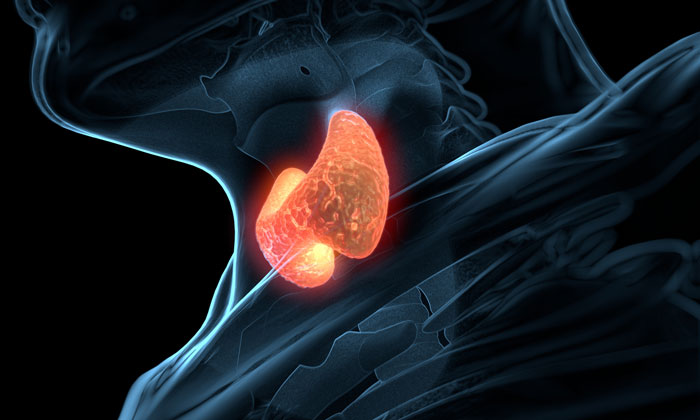 The U.S. Food and Drug Administration has approved Tafinlar (dabrafenib) and Mekinist (trametinib), administered together, for the treatment of anaplastic thyroid cancer (ATC) that cannot be removed by surgery or has spread to other parts of the body (metastatic), and has a type of abnormal gene, BRAF V600E (BRAF V600E mutation-positive).
"This is the first FDA-approved treatment for patients with this aggressive form of thyroid cancer, and the third cancer with this specific gene mutation that this drug combination has been approved to treat," said Richard Pazdur, M.D., director of the FDA's Oncology Center of Excellence and acting director of the Office of Hematology and Oncology Products in the FDA's Center for Drug Evaluation and Research.
"This approval demonstrates that targeting the same molecular pathway in diverse diseases is an effective way to expedite the development of treatments that may help more patients."
Anaplastic thyroid cancer is a rare, aggressive type of thyroid cancer. Anaplastic thyroid cancer accounts for about 1 to 2% of all thyroid cancers.
Both Tafinlar and Mekinist are also approved for use, alone or in combination, to treat BRAF V600 mutation-positive metastatic melanoma. Additionally, Tafinlar and Mekinist are approved for use, in combination, to treat BRAF V600E mutation-positive, metastatic non-small cell lung cancer.
The efficacy of Tafinlar and Mekinist in treating ATC was shown in an open-label clinical trial of patients with rare cancers with the BRAF V600E mutation. Data from trials in BRAF V600E mutation-positive, metastatic melanoma or lung cancer and results in other BRAF V600E mutation-positive rare cancers provided confidence in the results seen in patients with ATC. The trial measured the percentage of patients with a complete or partial reduction in tumour size (overall response rate). Of 23 evaluable patients, 57% experienced a partial response and 4% experienced a complete response; in nine (64%) of the 14 patients with responses, there were no significant tumour growths for six months or longer.
The side effects of Tafinlar and Mekinist in patients with ATC are consistent with those seen in other cancers when the two drugs are used together. Common side effects include fever (pyrexia), rash, chills, headache, joint pain (arthralgia), cough, fatigue, nausea, vomiting, diarrhea, myalgia (muscle pain), dry skin, decreased appetite, edema, haemorrhage, high blood pressure (hypertension) and difficulty breathing (dyspnea). 
The FDA granted Priority Review and Breakthrough Therapy designation for this indication. Orphan Drug designation, which provides incentives to assist and encourage the development of drugs for rare diseases, was also granted for this indication.