Piab AB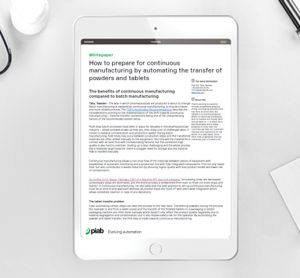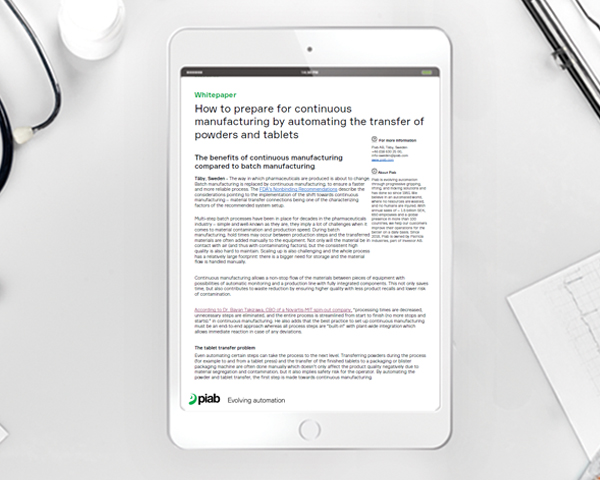 Whitepapers/App Notes/Posters
How to replace manual handling of pharmaceutical powders and tablets with automation to pave the way for continuous manufacturing.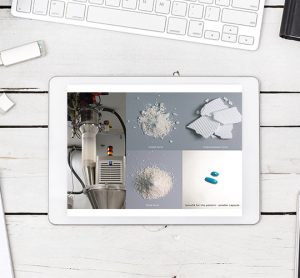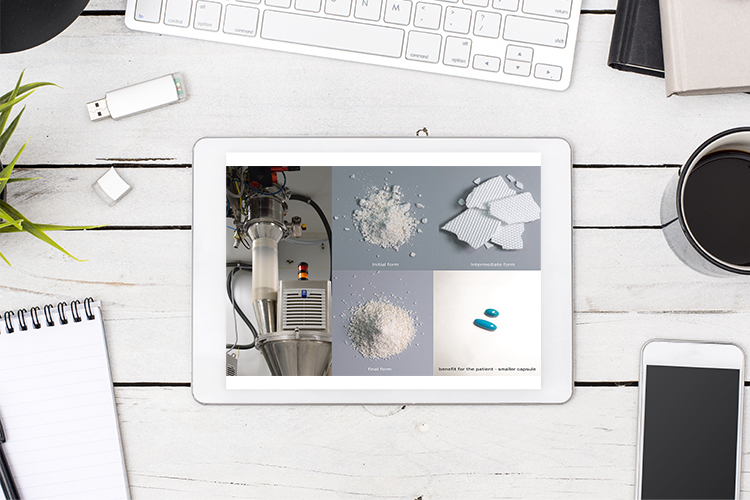 Whitepapers/App Notes/Posters
Size matters – particularly in competitive markets such as pharma and nutraceuticals due to its direct result on costs. Tradichems patented Hipering® process begins right at the start of the process chain by miniaturizing the ingredients. Thanks to Piab's piFLOW®p vacuum conveyor their patented process is continuously fed thus maintaining…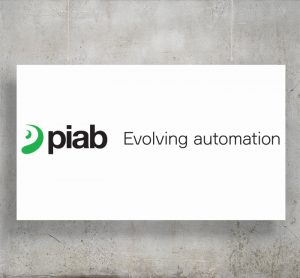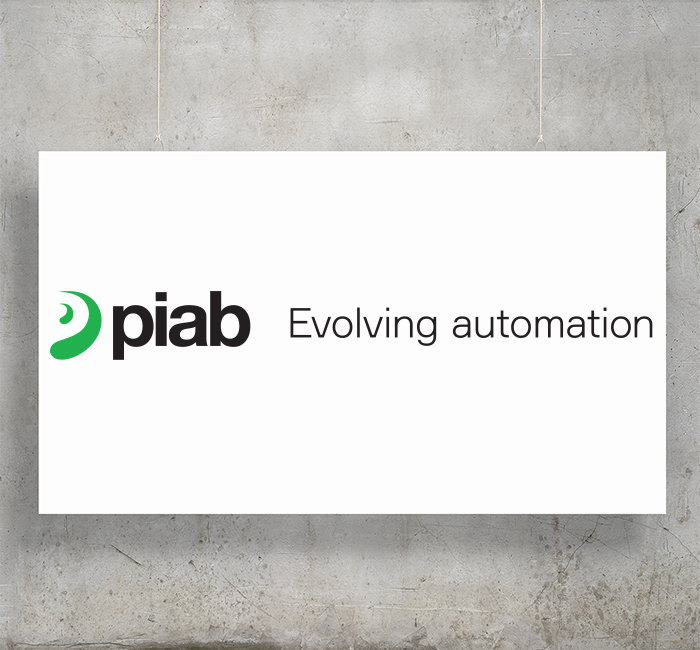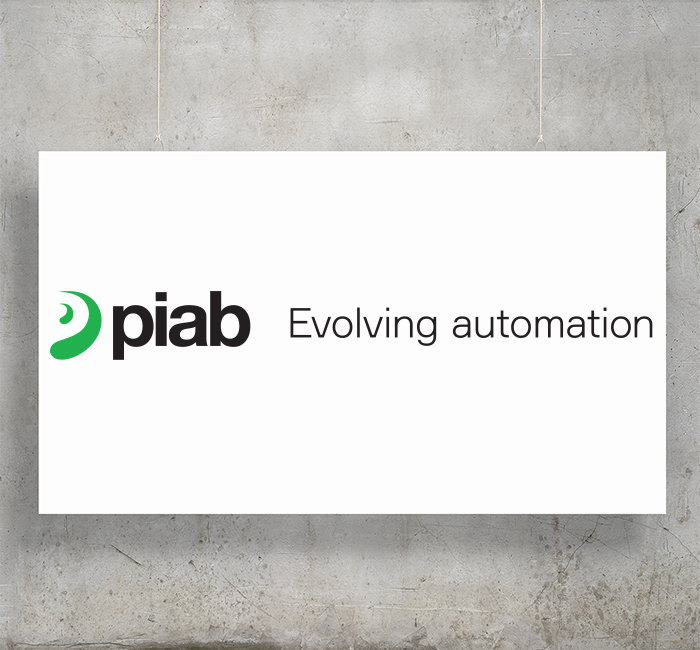 content_hub
12 May 2021 | By
Piab is evolving automation through progressive gripping, lifting, and moving solutions and has done so since 1951.