On-demand webinar: USP <921> methods for moisture determination and Karl Fischer titration
Many Pharmacopeia materials contain water as hydrates or in adsorbed form.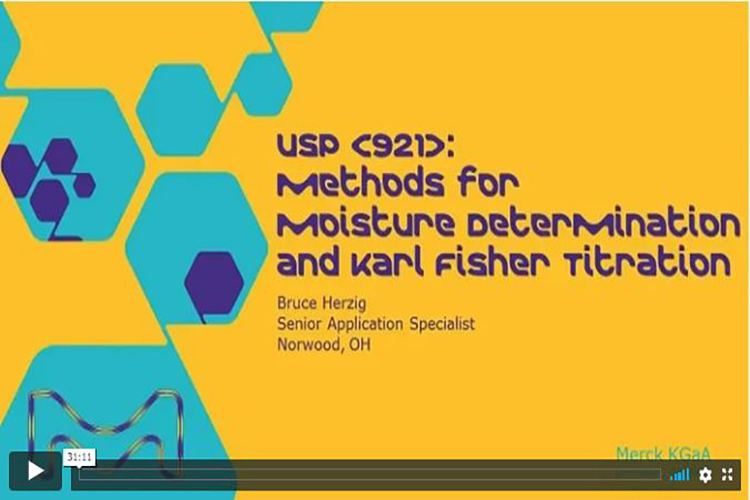 The determination of the water content is important to maintaining compliance with the Pharmacopeia guidelines. Generally, one of the three methods are given in the monographs, Method I (Titrimetric), Method II (Azeotropic), or Method III (Gravimetric).
Related topics
Related organisations