Cell-based assays for screening workshop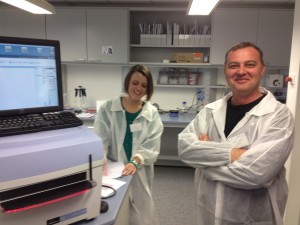 Next Workshop: 2016 (TBA)
Duration: 3 days
Location: Hamburg, Germany
Venue: Fraunhofer Institute for Molecular Biology and Applied Ecology ScreeningPort
Workshop Overview
European Pharmaceutical Review and Drug Target Review have organised six cell-based assays for screening workshops since 2013. Each workshop is limited to 15 attendees to ensure every participant receives the training they require. Every year, we update our programme to include the very latest screening technologies, ensuring attendees receive the most up-to-date hands-on training and information.
Taking place over 3 days, the workshop offers a series of practical sessions and lectures to examine the design and application of cell-based assays for small molecule screening campaigns in drug discovery. In the practical sessions, participants will have the chance to develop screening-compatible cell based assays, take part in primary screening using a small molecule library, and profile compounds in dose-response experiments. 
Attendees gain insight into the key parameters to be considered when developing cell based assays and performing small molecule screening campaigns, associated data analysis, validation of Hits and their annotation using a variety of cell health/toxicity/liability assays.
Book Your Place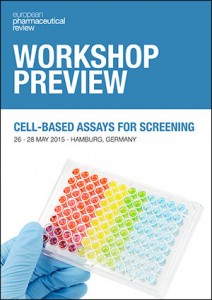 Complete the form below to receive our comprehensive workshop preview & registration / booking form:
– Full overview of the workshop
– Attendee profile
– Learning objectives
– Workshop topics
– Expected outcomes from the workshop
– Information about the workshop instructor
– Workshop agenda
– Registration/booking form