The 10 latest FDA Orphan Drug Designations for cancer treatments
The FDA grants Orphan Drug Designation to treatments for rare diseases in R&D; here are the 10 most recent for oncologic conditions.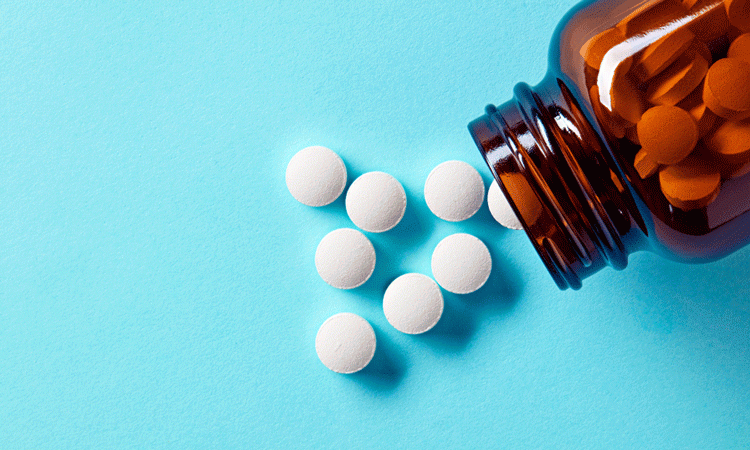 The US Food and Drug Administration's (FDA) Orphan Drug Designation (ODD) denotes medications that are potential promising treatments for rare diseases in their R&D stages.1 Here, we list the 10 most recent ODDs granted to therapies indicated for cancers, with the newest first.2
1. ALMB-01683
…the mAb is a first-in-class humanised antibody agonist"
The humanised connexin 43 (Cx43) monoclonal antibody (mAb) received ODD on 18 September. The antibody is produced by AlaMab Therapeutics, Hong Kong and is indicated for osteosarcoma, a type of bone cancer.
According to the company, the mAb is a first-in-class humanised antibody agonist for the hemichannel Cx43 membrane protein. The mechanism of the medication works by activating the Cx43 protein to release cytokines that inhibit tumour growth.
The company behind the drug say that the designation will "allow the group to communicate with the FDA frequently and speed up the clinical development, registration and launch of ALMB-0168."
2. HCC-specific biomarker4
A drug produced by TCM Biotech International Corporation, Taiwan, to aid in treatment of hepatocellular carcinoma (HCC) was granted ODD on 18 September.
The drug is for use in hepatitis B (HBV)-related HCC as a biomarker for the condition. The marker works using a combination of human and HBC genome to create a particular HBV-human chimera sequence at each infected hepatocyte. An increase of HBV-human chimera DNA in circulation can therefore be used as an HCC-specific biomarker if tumours expand.
According to TCM Biotech, the new platform "could serve as an assistant diagnostic tool to guide the clinicians to determine the intervals of follow-up in high-risk HBV patients or to evaluate residual tumour after curative therapies in HCC patients."
3. GB12755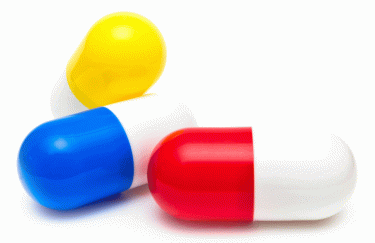 The GB1275 medication, produced by GB006 Inc, US, was endorsed with ODD on 11 September. The drug is indicated to treat pancreatic adenocarcinoma.
A current Phase 1 open-label, multicentre trial is studying the treatment as a monotherapy, in combination with an anti-PD1 antibody or in combination with the standard of care. The drug is administered orally twice daily.
The biopharmaceutical company say they are "pursuing product candidates with strong scientific rationale to address indications where there is both a high unmet need and an opportunity to develop best-in-class or first-in-class programmes."
4. BGJ3986
BGJ398 (infigratinib) is a treatment for cholangiocarcinoma, granted with ODD on 11 September. Produced by QED Therapeutics, US, the drug is an orally administered fibroblast growth factor receptor (FGFR) 1-3 tyrosine kinase inhibitor.
The company say that the mechanism behind the treatment inhibits FGFR4 infrequently, meaning that it is easier for patients to tolerate.
According to the pharma company, their investigative therapy is a first-in-class candidate, as their mission is to focus on precision medicine for FGFR-driven cancers and diseases.
5. PBCAR20A7
A treatment for mantle cell lymphoma received ODD on 11 September, produced by Precision BioSciences Inc, US.
A Phase I/IIa clinical trial is planned for the fourth quarter of 2019 with initial data expected in 2020.
According to the company, PBCAR20A has demonstrated potent in vivo clearance of CD20+ tumour cells and overall tumour volume reduction.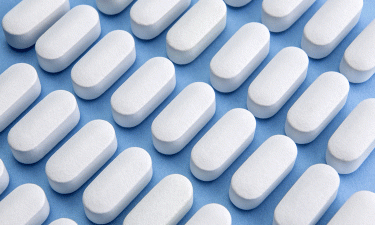 "FDA clearance to begin clinical trials with our anti-CD20 off-the-shelf Chimeric Antigen Receptor (CAR)-T therapy candidate is a significant milestone for Precision… today's announcement demonstrates our ability to advance multiple product candidates in parallel into the clinic," commented Matt Kane, CEO and co-founder of the company.
6. GBR 13428
Glenmark Pharmaceuticals, India received ODD for their GBR 1342 treatment for multiple myeloma on 11 September. A first-in-human, open-label, Phase I trial of GBR 1342 is currently ongoing.
The GBR 1342 drug is designed to bind to both CD3 on T cells and CD38, an antigen known to be implicated in haematological malignancies, on target cells. This activates T cells and redirects them toward CD38+ tumour cells found in the condition.
"As one of our first important pipeline milestones, we are excited that the FDA has recognised the potential for GBR 1342 to offer a significant advancement for patients with multiple myeloma," said Alessandro Riva, MD, CEO of the company.
7. Amg BiTE®9
An Amg BiTE® (bispecific T cell engager) antibody construct with a half-life extension Fc moiety capable of binding to the neonatal Fc receptor, was granted ODD on 11 September. Amgen Inc, US received the designation for the treatment, indicated for acute myeloid leukaemia (AML). 
The company say that they are "committed to unlocking the potential of biology for patients suffering from serious illnesses by discovering, developing, manufacturing and delivering innovative human therapeutics."
8. CLS-01410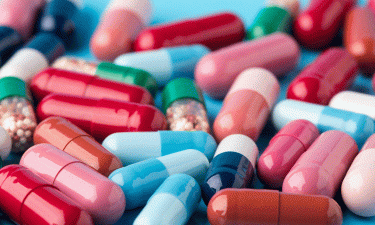 On 10 September, CLS Therapeutics Inc, US was granted ODD for their CLS-014 (deoxynucleogen) pancreatic cancer treatment.
According to the company, their drug prevents the metastasis of pancreatic adenocarcinoma and is a first-in-class gene therapy platform technology utilising cell-free DNA (cfDNA).
"Receiving ODD marks a major milestone for CLS-014 and an important step forward for our transformative anticancer gene therapy platform… Importantly, we have shown that with our gene therapy approach, we can significantly decrease the primary tumour growth and prevent metastases formation in pancreatic cancer models," commented Dr George Tetz, MD, co-founder and CEO.
An Investigational New Drug (IND) application is expected to be filed by the business in 2021.
9. IBI-37611
The IBI-376 (parsaclisib) treatment in development from Incyte Corporation, US was endorsed with ODD on 10 September. The drug is to treat splenic marginal zone lymphoma.
…their drug may provide an option… where PI3Kδ has developed resistance"
A phosphatidylinositol 3-kinase delta (Pi3kδ) signal inhibitor, the treatment is targeted at malignant B-cell growth, survival and migration.
According to the company, their primary focus is on oncology. They say their drug may provide an option for patients where PI3Kδ has developed resistance to current treatments.
10. CC-9326912
Celgene International received ODD for their CC-93269 treatment for multiple myeloma on 28 August.
The drug is an asymmetric immunoglobulin G1 (IgG1)-based, B-cell maturation antigen (BCMA) X CD3 T-cell bispecific mAb. It is currently in an open-label, first-in-human Phase I trial.
The company say that their goal is "to deliver truly innovative and life-changing drugs for our patients."
References